4 Korean Websites with the Fastest Shipping in 2023
Are you looking for something from Korea, but worried it will take too long? Don't worry, KoreanBuddies has you covered! We have suggestions for Korean online stores that offer next-day delivery. Plus, when you shop with us, you get access to the fastest international shipping from Korea with DHL. Our office is just a 30-minute drive from Incheon International Airport, so your packages get on a plane the same day they leave our office. Get the fastest available shipping from Korea with KoreanBuddies!
When it comes to Korean online shopping, some products will arrive at your door faster than others. For example, cosmetics and books (except for preorders) are usually delivered within a day or two. If the item is coming from an international destination, the delivery time may be longer, but this should be clearly noted at the time of purchase.

COUPANG
Coupang is the go-to choice for fast delivery in Korea. On Coupang, you can find any product from Korea you can think of. From snacks to cosmetics, and accessories, Coupang has it all. To ensure the quickest delivery, look for items with the blue rocket icon. These are eligible for next-day delivery with free shipping. If the Rocket Delivery does not apply, the estimated delivery date and shipping fee will be clearly indicated on the item page. So look for this icon to get free same-day delivery!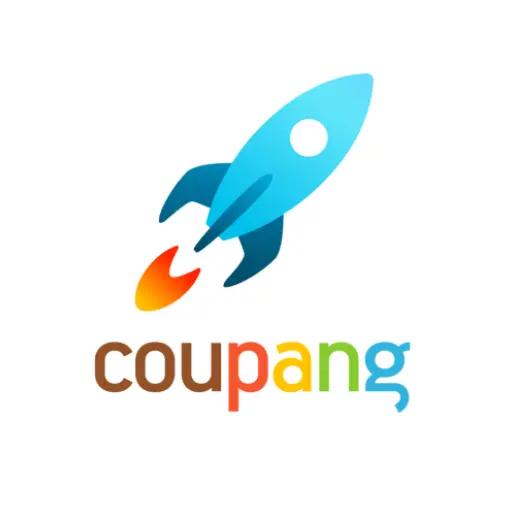 OLIVE YOUNG
Olive Young is the nr 1 place for Korean cosmetics and health products. Did you know that Olive Young has a same-day delivery service? Unless an item is temporarily out of stock, we will receive your order on the same day or the next morning at no extra charge to you. This, together with using DHL express shipping through us, will guarantee you get what you need for your K-beauty supply in a matter of a few days.

BOOKS FROM KOREA: YES24, ALADIN, KYOBO
Yes24, Aladin, and Kyobo are three of the main online Korean bookstores that offer a wide selection of books and magazines, as well as other items such as music albums and DVDs. One of the standout features of these bookstores is their incredibly fast shipping, with most orders arriving on the same day or early morning the next day. One thing to note is that while the fast shipping applies to books and magazines, other items such as music albums may have longer shipping times. However, customers can always expect reliable and efficient delivery services for these items.
MUSINSA
If you're looking for the latest in Korean fashion, Musinsa is the place to go. With 10 million users and over 6500 Korean and International brands, it's no surprise that Musinsa is the go-to source for fashion lovers everywhere. Plus, they offer free delivery in Korea for any purchase, no matter how much you order. Shopping with Musinsa is also a breeze, thanks to their efficient inventory management. When you place an order, you can rest assured that you'll receive your item quickly and without any surprises. In the rare cases where an item is out of stock or a preorder, Musinsa will clearly state the expected delivery time next to the item's name. And oftentimes, items arrive even before the expected date!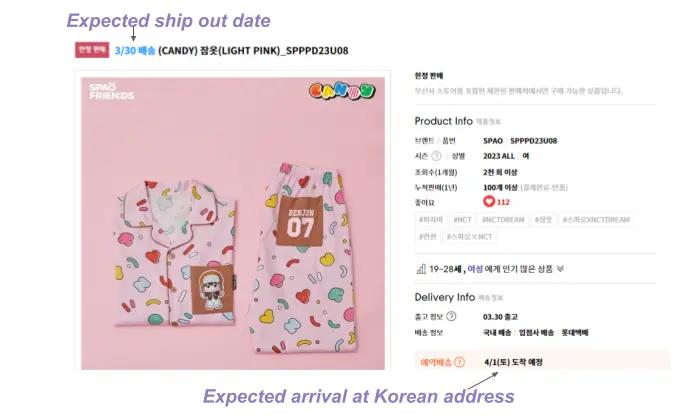 On the other hand, expect longer delivery times for…
Medium-Small Sized Clothing Stores
Korean Fashion is getting more and more popular with a variety of styles at affordable prices. If you are ordering clothes from Korea, you might have to arm yourself with more patience, unless you're ordering from big shopping malls with real-time updated inventories like Musinsa.
Smaller Korean clothes retailers often do not have everything you see on their website in stock and ready to be shipped, so there are instances where items get delayed even by a week or two until they restock the products.
Kpop Merchandise and Albums
As you might know, even more patience is required when you're shopping for K-pop items.
The preorder period for Kpop items usually starts long before the actual release date and you wanna be pre-ordering them as soon as possible to get pre-order benefits such as special photo cards. Even after the official release date, it can take quite a long time until K-pop shops like WEVERSE and SMTown are shipping them out to us.
The expected delivery start date is stated on the item page, and the albums are sent out sequentially after the release date but the pace can be slow due to the huge volume of orders.
Outside of these categories of items, items like jewelry, accessories, and phone cases are often made to order and could therefore require a longer delivery time of between 7-14 working days.

Useful Korean Vocabulary When Looking for Fast Shipping:
These words often appear on Korean shopping sites. The average delivery time is 3-5 working days so these words are used when shipping can be offered more quickly or when the seller wants to warn that the shipping can take a while.
당일배송/ 당일출고/오늘출발: these words all mean same-day delivery. Your item will be shipped out on the same day or the following day depending on the time you order.
새벽배송: early morning delivery. We will receive the item by 7am the following day.
입고지연: Also, when you see the word 입고지연, which means "shipping delay" that this item is being restocked and its shipping is delayed. Sometimes you will see this on the item page, but often clothing stores have a special section called 입고지연 dedicated to listing all the items that are delayed and their expected arrival date.
7-10일 수요: the number of days here signifies the number of days that it is expected to take for the seller to send out the product. This is commonly seen in made-to-order items.
예약상품/예약배송/예약판매/예약주문: all these words mean that the item in question is preorder. The delivery start date is also usually indicated in this case.
"Date"이후 순차배송: the shipping for this item will start after the date stated in sequential order according to who ordered the item first.
Korean Buddies provides personal shopping services and strives to provide a seamless online experience when buying products from Korea. All you need to do is list everything you want to buy and our experienced team will do the shopping, inquiring, packing and shipping for you. You can sit back and relax after placing your order (check out our instant quote page — completely free to use and highly accurate).
Not a member? Sign up to get started.
Have any questions? Contact us at support@koreanbuddies.com and one of our friendly team members will get back to you soon.