5 must-have Korean fashion items for women
The Korean fashion industry is on the rise and people around the world are looking to Korea for the newest fashion trends. Korean online fashion stores have a lot to offer for people of all tastes and styles. We have selected 5 must-have items for this winter that are must-haves to recreate the Korean fashion style you see on the streets of Seoul and where to get them in popular online stores. Get inspired by the Korean fashion style, we are ready to help you shop directly from Korea!
Oversized tops
One of the key elements of Korean fashion is being comfortable. Koreans like to dress comfortably in their daily life but, at the same time, they don't wanna give up looking stylish. Be it a t-shirt or sweater, you can feel at home while not looking shabby. Most Korean tops have an oversized fit so most of the time they are only available in one size, but their fit makes them suitable for most body shapes.
Start from the basics with this long-sleeve oversize t-shirt from the store Beginning: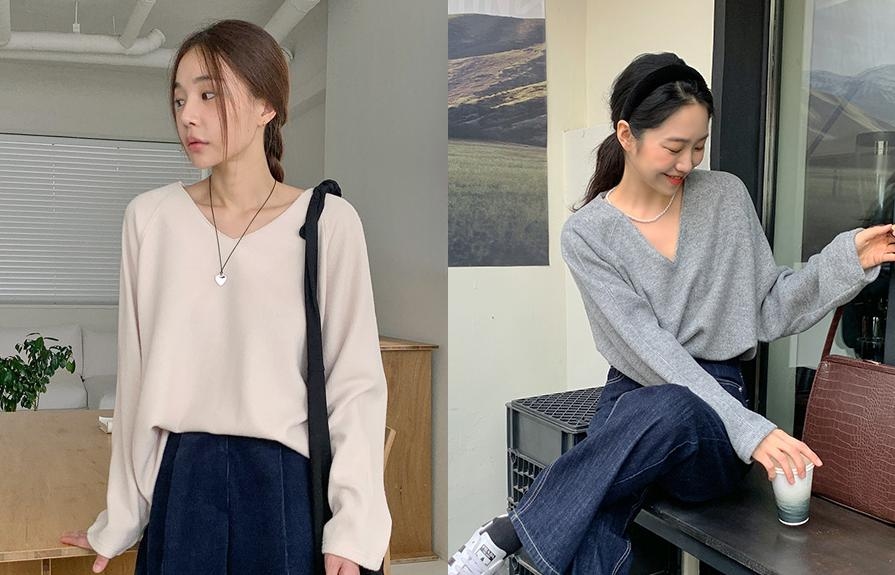 This oversize sweater from Cherrykoko is also really cute and perfect for a chill day out: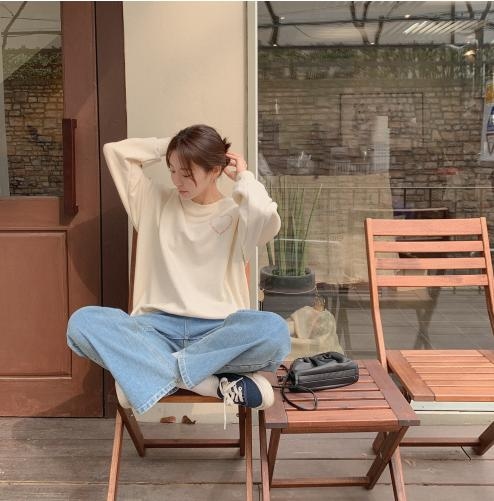 Pleated mini skirt
The pleated mini skirt is a classic that never gets old. Korean girls love wearing them to get a feminine, cute look and they are especially popular with girls in their early 20s. Pair them up with sneakers in summer or try wearing them with stockings and boots for a winter look that will make you stand out.
Here are two versions of the pleated mini skirt you can try out. You can find them at these links on Slowand and Milkcocoa, which are both great shops for those who wanna go for a timeless, classy look.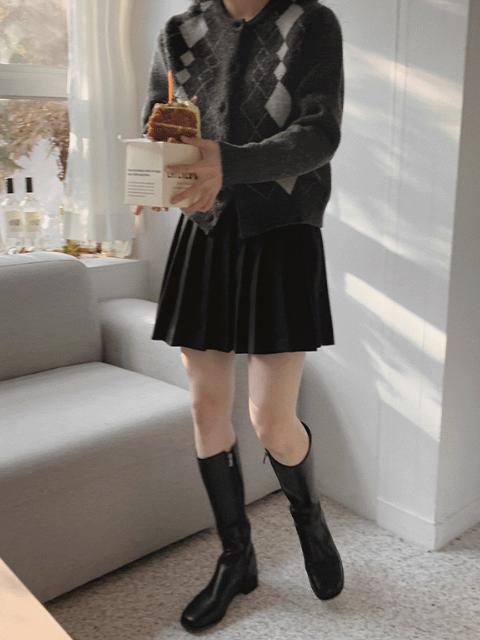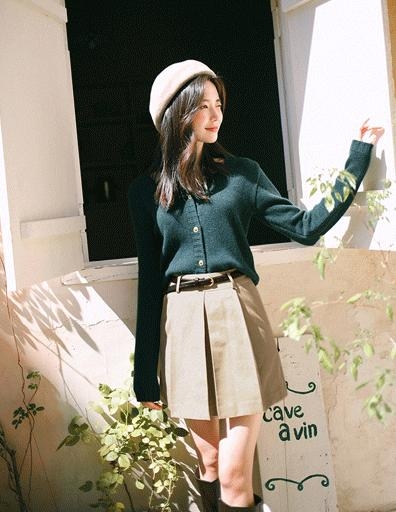 Fleece coat
Winter is coming and what is comfier than a warm fleece coat you can wear over your clothes? Perfect for any casual style, they will give your outfits an even cuter vibe. You can wear these to keep you warmer on cold days. Pick an oversized one and you can style it with many layers underneath to protect you from the cold. They will look super cute over any casual outfit!
Take a look at this comfy fleece jacket from Attrangs, it's just perfect for a casual winter day look.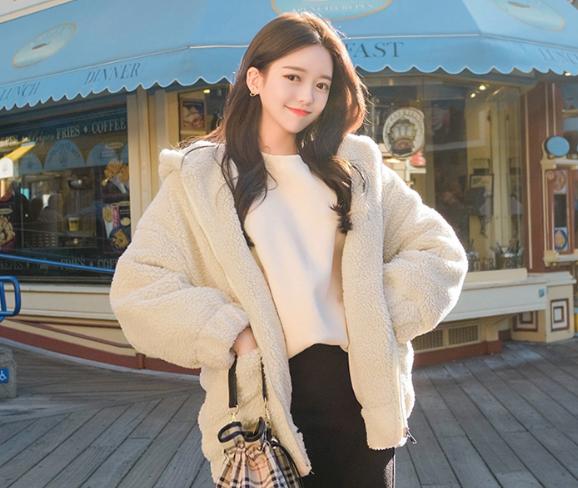 Or how about this super fluffy one from Common Unique?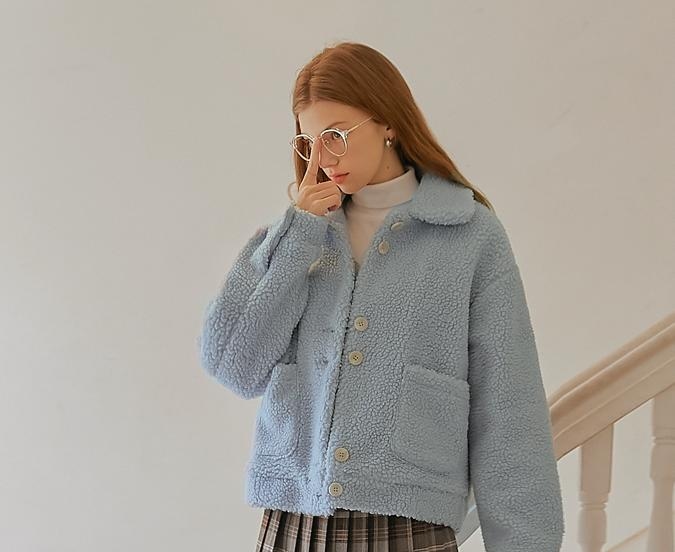 Two Piece Set
Korean fashion brands often sell items in Two Piece or even 3 Piece sets, like top+cardigan or top+skirt. These are super practical as you can be sure your outfit looks neat without needing to spend time finding matching items in the wardrobe. They make you look perfectly in order even when you only have 5 minutes to get ready in the morning.
Many sets include a jacket and skirt or pants. This jacket and skirt set from Beginning is perfect for work or more formal occasions where you wanna feel put together.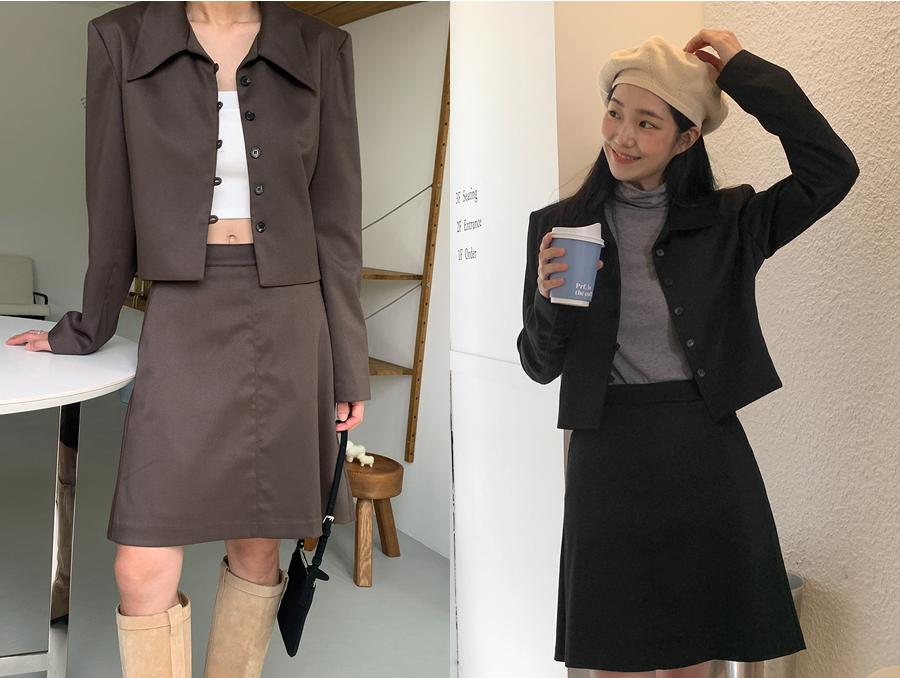 Tank tops and t-shirts also often come together with a cardigan to add layers to the outfit like this cardigan set from Common Unique.
Neutral Color Knitwear
Especially during the autumn and winter months, you will notice that Koreans are fans of neutral tones. They definitely can make your outfit more sophisticated and classy while at the same time being a great option when you don't wanna stand out too much. These neutral knits are easy to match with any pants or skirt and for sure a must-have for winter.
This knit from cherrykoko has a zipper that makes it really practical and comfy
Give a different twist to your winter wardrobe with this shoulder-cut knit. Shoulder-cut knits are a big trend in Korea this year and this one from Milkcocoa is so adorable too!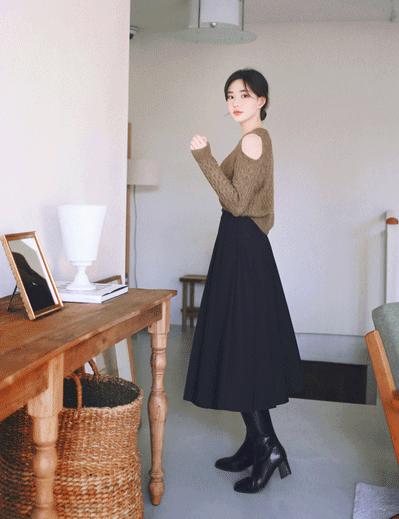 Can't go wrong with this wool turtleneck knit from Common Unique, perfect on top of your favorite jeans or skirt.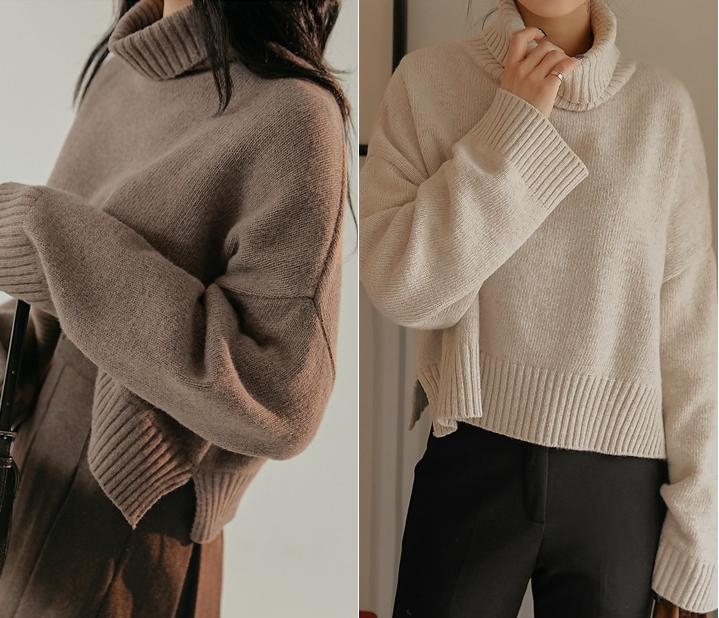 These are just a few of the countless Korean fashion online stores around. Find more on our Clothing dedicated page, we continuously update it with the most trending shops in Korea!
Ready to start shopping for Korean clothes online? Try making a quote for your order on our Get a Quote page and create an account on our website to place your order and start shopping with us. We are ready to help you if you need assistance or have questions about our service.