ASCLO - The Trendiest Men's Fashion From Korea
Today we are introducing ASCLO, a popular online shopping mall aimed at young men. ASCLO offers contemporary Korean fashion for men. With their clothes, you can stand out and get a sophisticated look for a great price.
The brand is owned by a popular fashion model and Instagram influencer, who is also the image of the brand and the main face of the brand. Thanks to his passion for fashion and attention to the latest trends, he created a brand that perfectly matches the Korean guy's fashion taste.
Wouldn't it be great to look taller? ASCLO has also designed a special collection of pants with a fit that makes your figure look 5cm taller! Try out their +5cm collection and make your leg line look longer.

Let's take a look at some items to start building your winter collection with!
Padded jacket
Padded jackets are a must to face Korean cold winters. They are the best at protecting from the cold and feel really comfy, they almost feel like going around with a blanket. After long jackets dominated the market for a long time, short padded jackets are now back in style.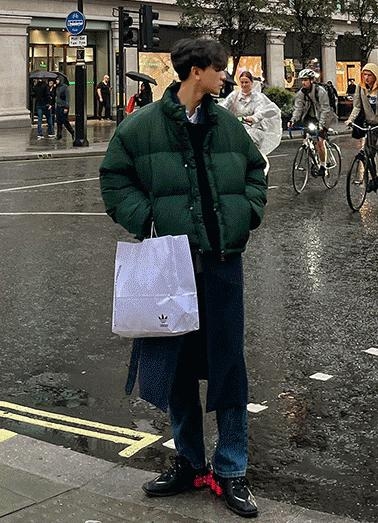 Slacks
Slacks are a great alternative to the usual jeans in order to elevate your outfit. Great for going to work or a special day out, slacks are also comfortable and available in many different fits which makes them versatile and adaptable to any style.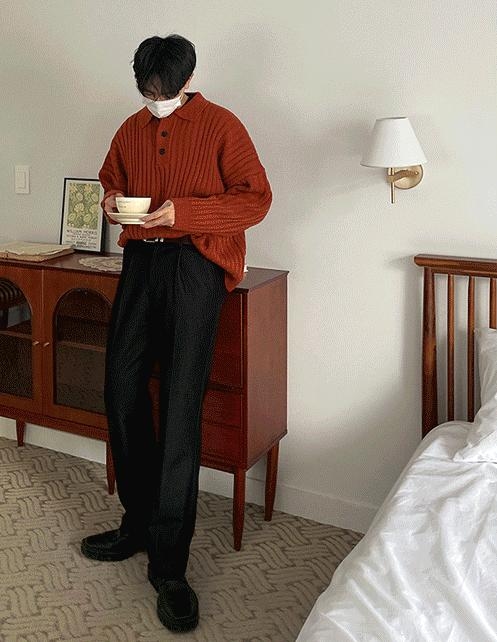 Long Sleeved T-shirts
Needless to say, t-shirts are always an essential part of every wardrobe. You can wear them by themselves or use them to layer your outfit. Oversized, slim, striped, or basic, you can find any kind of t-shirt you might need at ASCLO.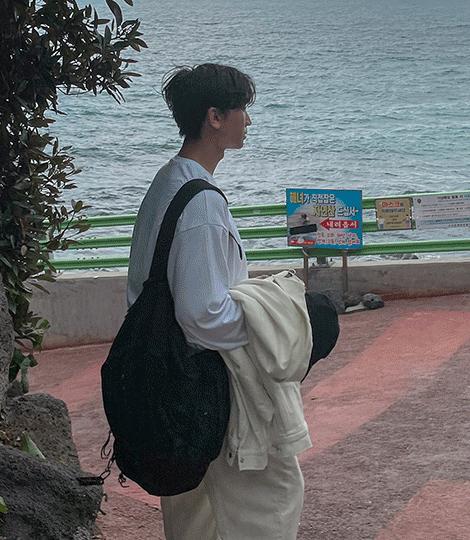 Bucket Hat
Bucket hats have become a staple when it comes to Korean mal fashion and you can now see them worn everywhere in the streets. Variations of it are available for both winter and summer. They give you a relaxed and chill vibe, which makes them perfect in combination with a baggy, casual look.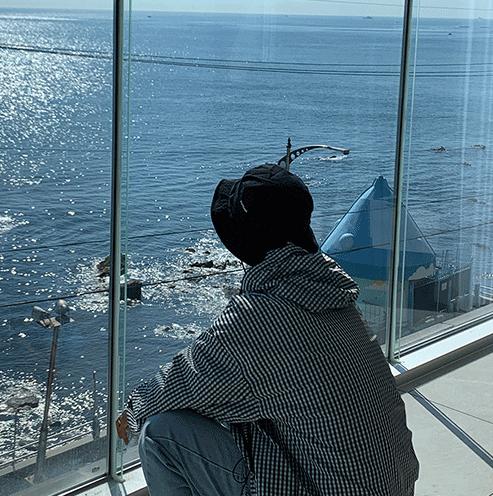 Knit Cardigans
Cardigans were once a classic and boring piece of clothing, but they are now one of the coolest items you can own. ASCLO's cardigan section has a really good variety of them also including some unique color combinations.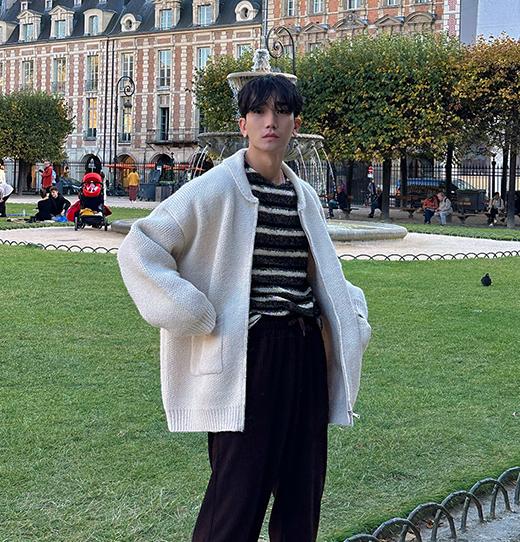 ASCLO has an international website in English, so it's very convenient for foreign shoppers to look at the items without needing a translator. When you place an order, you can use the international website and we will find the item you want in the Korean language. Why should you do that? Because Korean prices are much lower so you'll end up saving money. On top of everything, their customer service is really helpful and their delivery times are quick, which makes it a great place to shop.
Ready to start shopping? Try making a quote for your order on our Get a Quote page and create an account on our website to place your order and start shopping with us. We are ready to help you if you need assistance or have questions about our service.