10 Best Korean Retinol Creams for Radiant Skin
If you're looking to refresh your complexion and target signs of tiredness, incorporating Korean retinol into your skincare routine could be the solution. By adding this powerhouse ingredient to your daily regimen, you can see a noticeable improvement in the overall condition of your skin, resulting in a more revitalized and vibrant complexion.
What Is Retinol?
Retinol is a powerful ingredient known for its anti-aging and skin-renewing properties. It's a form of vitamin A and works by accelerating skin cell turnover, which helps to reduce the appearance of fine lines, wrinkles, and age spots. It also stimulates collagen production, improving skin elasticity and firmness. Additionally, retinol can help unclog pores, reducing acne and promoting a smoother and more even skin tone.
Due to its popularity in skincare, there are so many options available on the market that it can be overwhelming to know where to begin. That's why we're here to help! In this post, we've curated a list of the 10 best Korean retinol creams, ranging from 0.05% to 0.3% concentration. Whether you're new to retinol or already have some experience, there's a cream on this list for you. But before we dive in, let's cover some essential information for those who are new to retinol.
How Do You Use Retinol?
To properly apply retinol cream, start by using a pea-sized amount (approximately 0.25g) every other day, specifically at nighttime. This allows your skin to adapt and reduces the risk of irritation. It is normal for your skin to become dry and flaky during the first two weeks of using retinol, and some individuals may also experience redness. After this initial period, you can increase usage to every night.
However, if you notice any abnormal swelling, excessive skin turnover, or a sudden acne breakout, it is crucial to discontinue the use of retinol cream and seek medical advice. These symptoms may indicate an adverse reaction to the product.
Should You Wear Sunscreen With Retinol?
It is highly important to apply high-SPF sunscreens when using retinol in your skincare routine. Retinol makes your skin more susceptible to sun damage, so sun protection is essential during this period. You can opt for a sunscreen for sensitive skin to be extra careful.
How Should Retinol Be Stored?
It is recommended that you store retinol creams in the fridge to maintain their efficacy and preserve their quality. This way, the retinol product can stay in good condition for a longer period of time.
What to Avoid When Using Retinol
There are a few things to take note of when using retinol in your daily skincare routine. As a general rule of thumb, you should avoid the following:
1. Products that have high ethanol concentrations
2. Products that contain AHA, BHA, and PHA
3. Exfoliants, including scrubs and peels
4. Face massagers or facial cleansing brushes
5. Light therapy devices such as LED face masks
6. Excessive cleansing and rubbing
7. Vitamin C products (you can use them separately in the morning)
8. Laser treatment
Now that we've covered the basics of retinol, it's time to embark on a journey to radiant and flawless skin with our handpicked selection of the 10 best Korean retinol creams.
10 Best Korean Retinol Creams
25,000 KRW | 1,250 KRW per ml | Contains 0.1% Retinol | Non-comedogenic Formula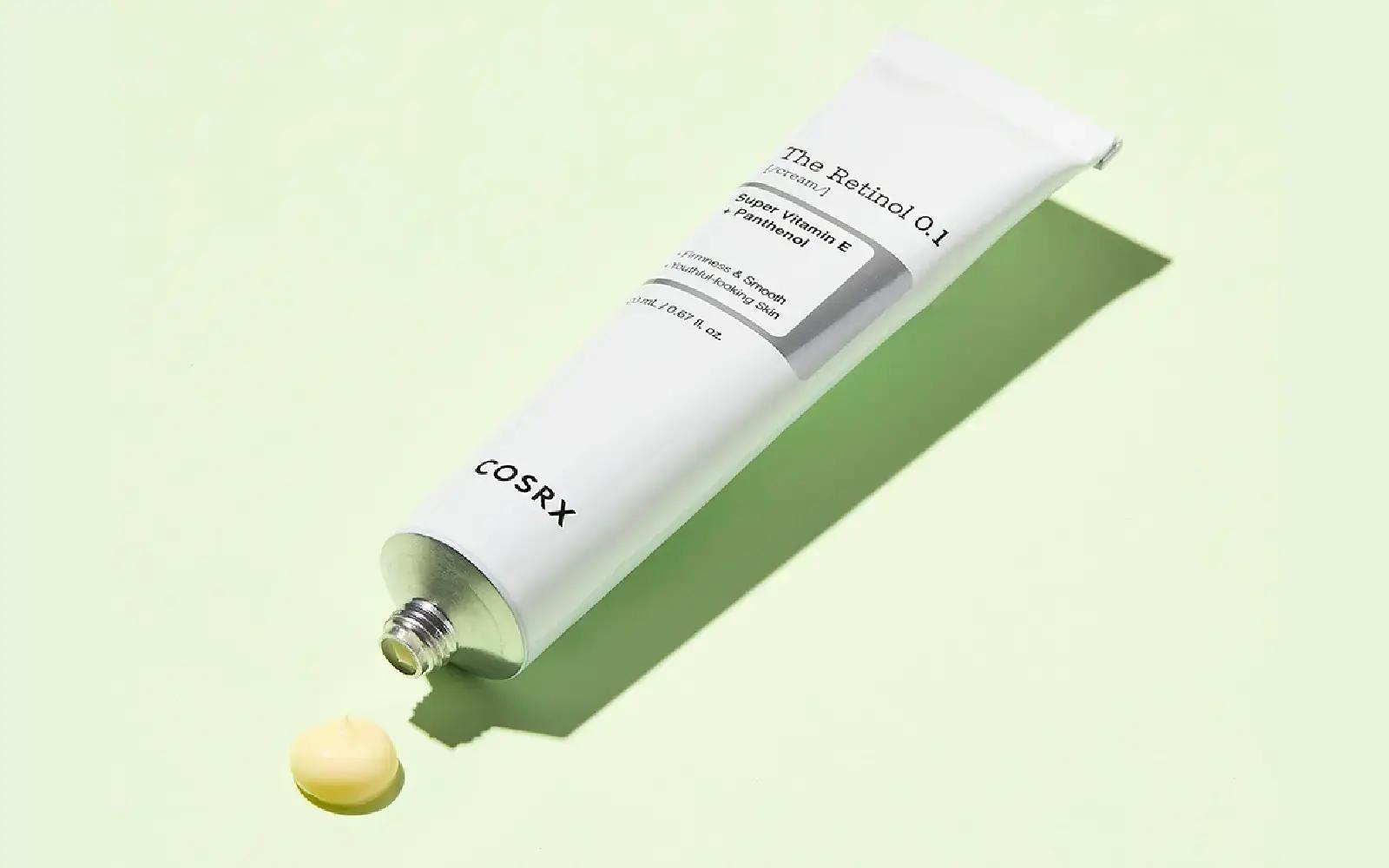 The COSRX Retinol 0.1 Cream is for those looking for an effective retinol cream in general. This award-winning cream is a top choice among Korean retinol creams and has garnered a strong following. Users have reported impressive results, such as minimized pores, reduced wrinkles, lifted and firmer skin, and a reduction in blackheads and whiteheads, leaving them with a clear, glowing, glass-like complexion. Formulated with hyaluronic acid, non-synthetic super vitamin E, panthenol, and allantoin, this cream not only hydrates and nourishes the skin but also helps alleviate excessive sebum production and balances your skin's natural oil to tackle acne concerns.
52,000 KRW | 2,600 KRW per g | Contains 1% Retinal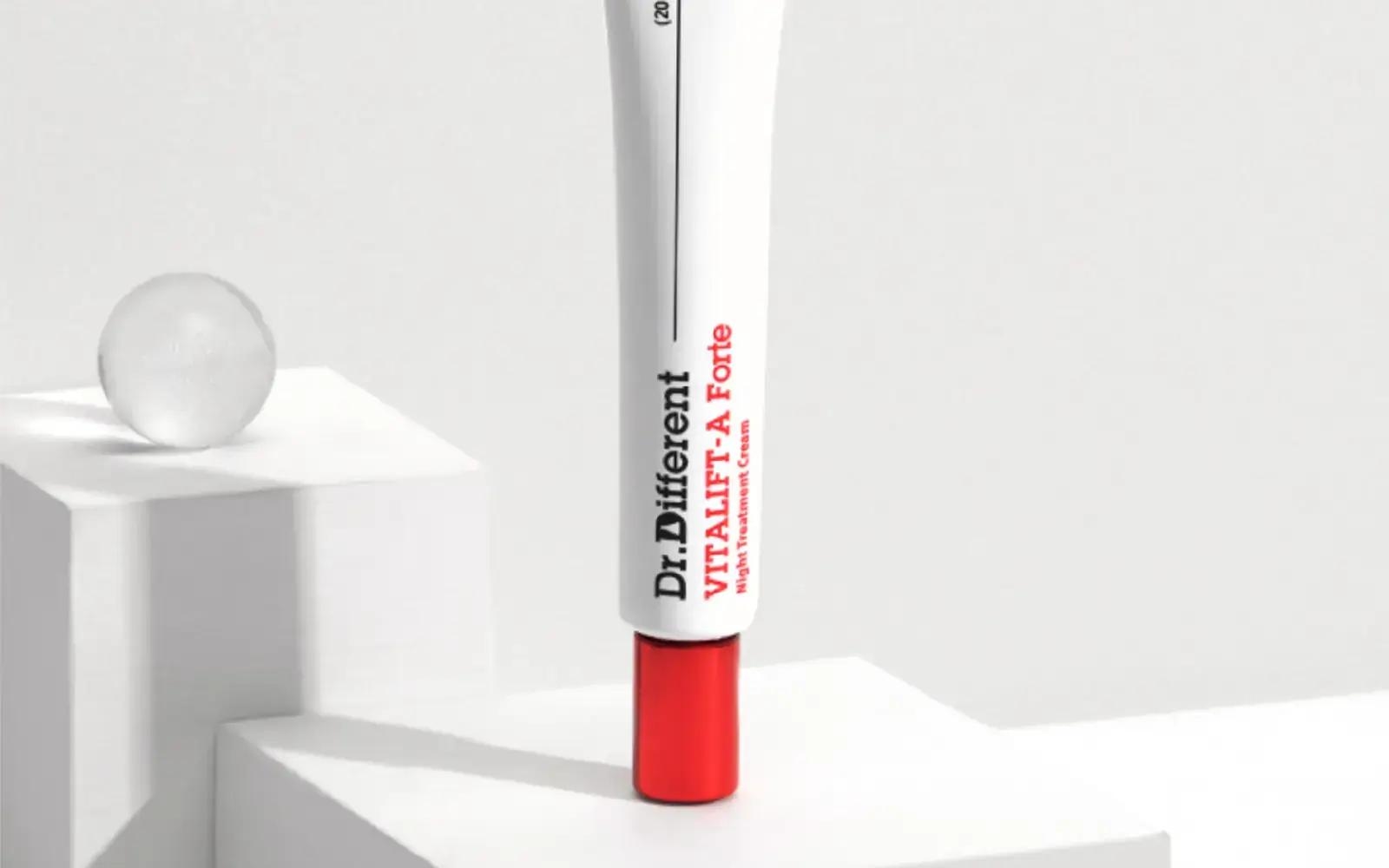 The Dr. Different Vitalift-A Forte is an extraordinary solution that has undergone rigorous testing to stabilize retinal as a powerful ingredient. This award-winning retinal cream surpasses the effectiveness of regular Korean retinol products, delivering remarkable improvements in skin lifting and reducing the appearance of wrinkles. With a potent 1% retinal formulation, this cream is highly effective, although individuals with sensitive skin or beginners may find it too strong for their needs. You can swap to the Dr. Different Vitalift-A Eye & Neck Cream for a gentle alternative. This one contains 0.025% retinal and is specifically designed to cater to the delicate skin around the eyes and neck.
37,000 KRW for 2 creams | 617 KRW per ml | Contains 0.05% Retinal | Suitable for Beginners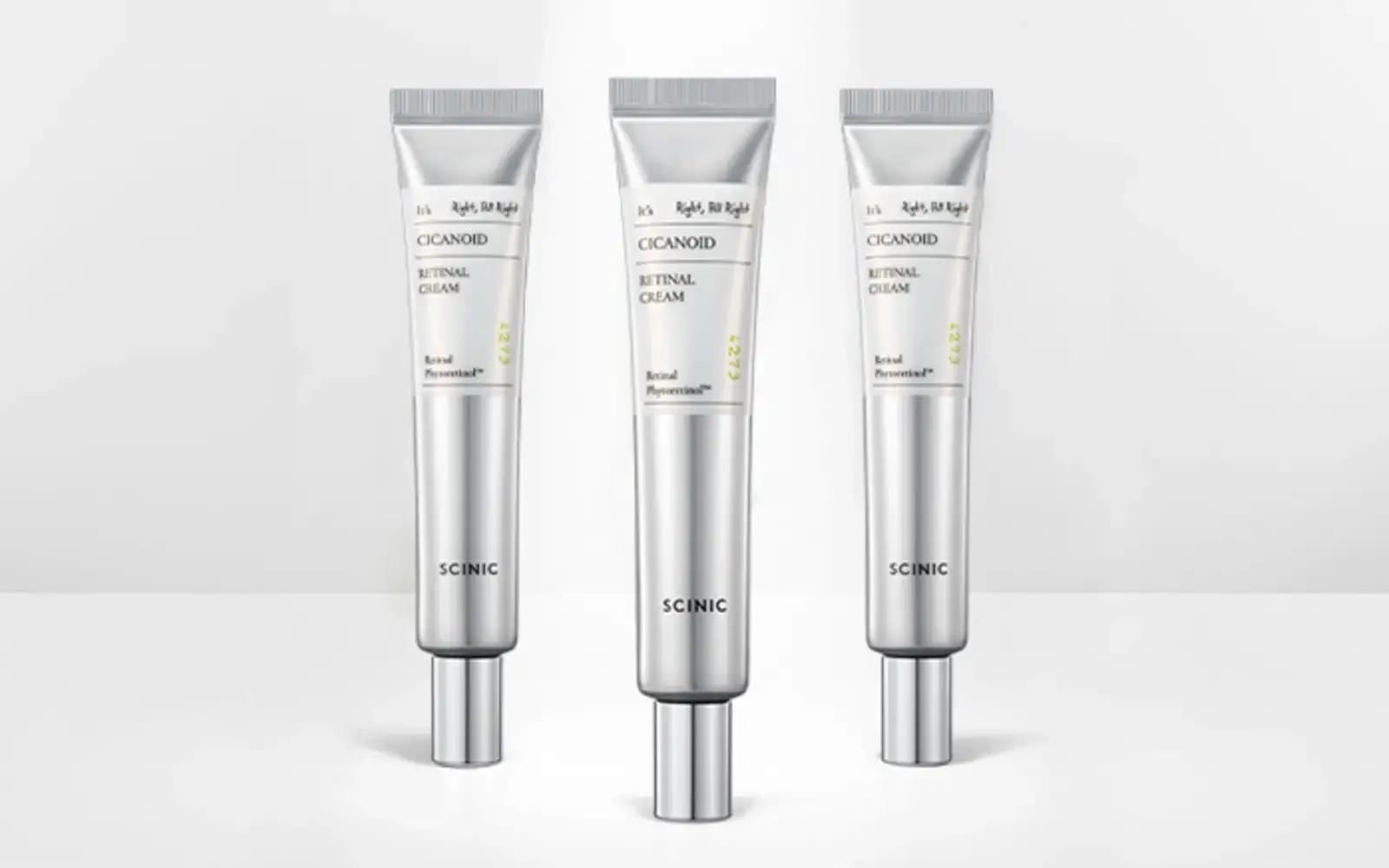 If you're unsure about adding retinol cream to your anti-aging skincare routine, the Scinic Cicanoid Retinal Cream is a great choice to consider. This cream not only contains retinol, but also includes beneficial ingredients like Centella asiatica extract and Madecassoside, which are known for their anti-inflammatory and soothing properties. It also features Pycnogenol, providing superior skin protection. Many reviews praise this retinal cream for being gentle on sensitive and dry skin, making it perfect for beginners. If you're looking to introduce retinol to your skincare routine, this is the ideal option.
120,000 KRW | 6,000 KRW per ml | Contains 0.3% Retinol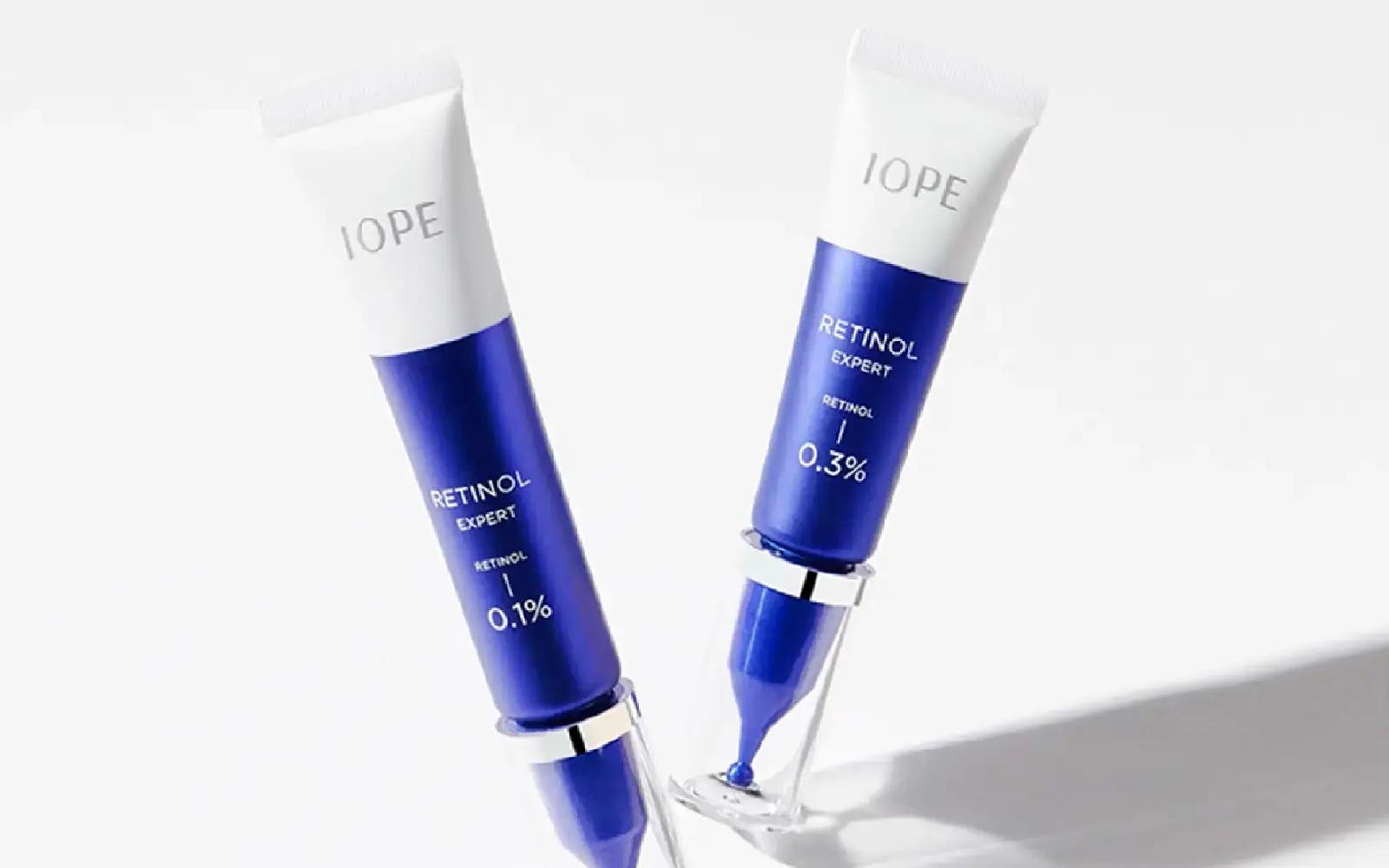 IOPE has a rich history in the Korean retinol skincare market, starting with their first-generation retinol cream in 1997. Over the years, they have continuously improved their products, leading to the creation of their remarkable tenth-generation cream, the Retinol Expert. This advanced cream not only offers a highly stable retinol formula but also delivers impressive results. For those seeking the benefits of retinol, IOPE offers the Retinol Expert in two different versions, each with varying concentrations of retinol: 0.1% and 0.3%. In our selection, we have included the 0.3% version for experienced retinol users or individuals with thicker skin.
75,000 KRW | 2,500 KRW per ml | Contains 0.045% Retinol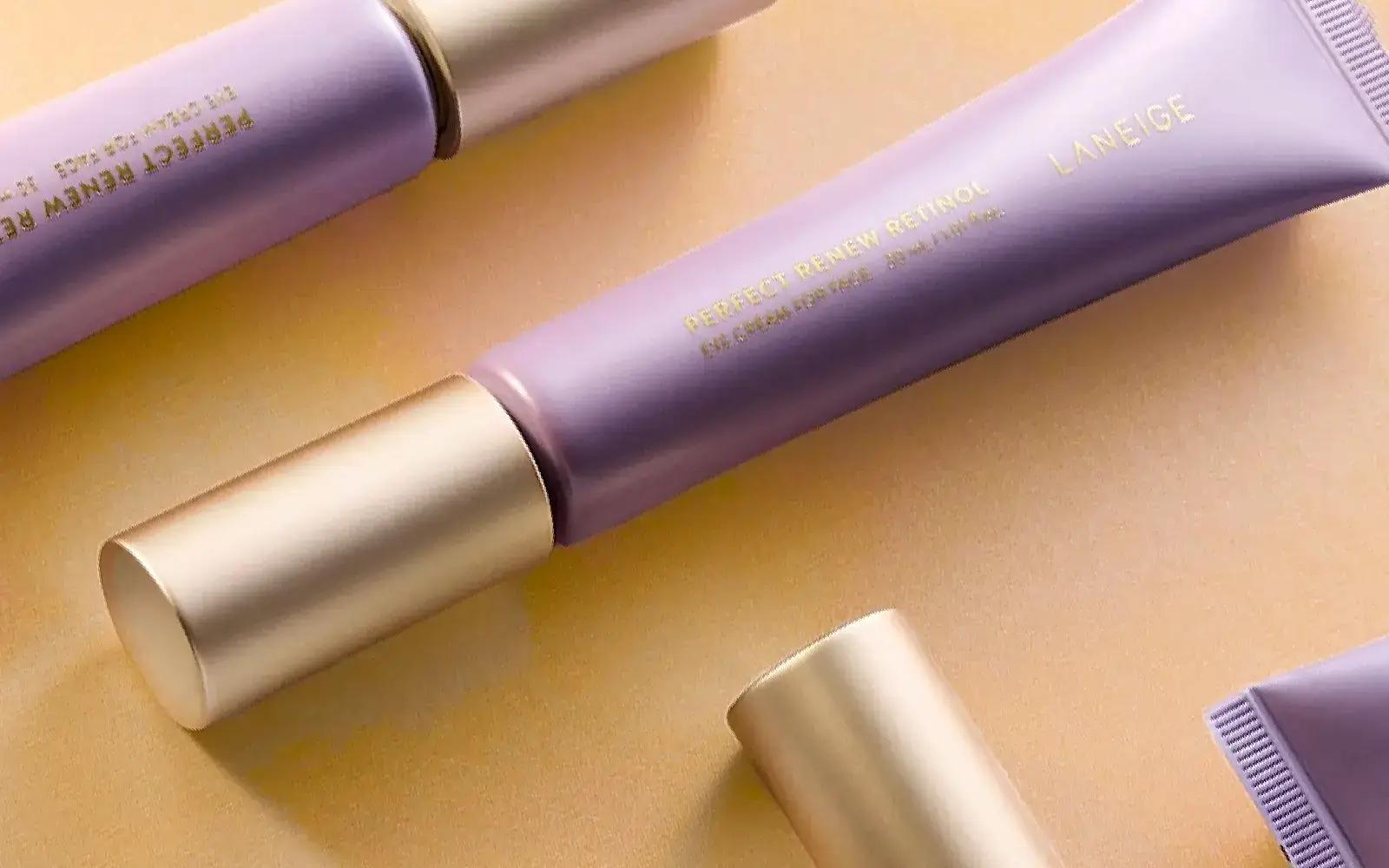 This mild, gentle retinol cream is specially formulated for beginners with dry and sensitive skin. With less than 0.05% retinol, the Laneige Perfect Renew Youth Retinol aligns perfectly with dermatologists' recommendations. You can work your way up to stronger concentrations once your skin adapts to 0.05% concentrations. Not only does this powerful combination effectively reduce fine lines, but it also replenishes your skin's moisture and revitalizes a tired, dull complexion.
35,000 KRW | 1,167 KRW per ml | Contains 0.168% Retinol | Uses EWG green grade ingredients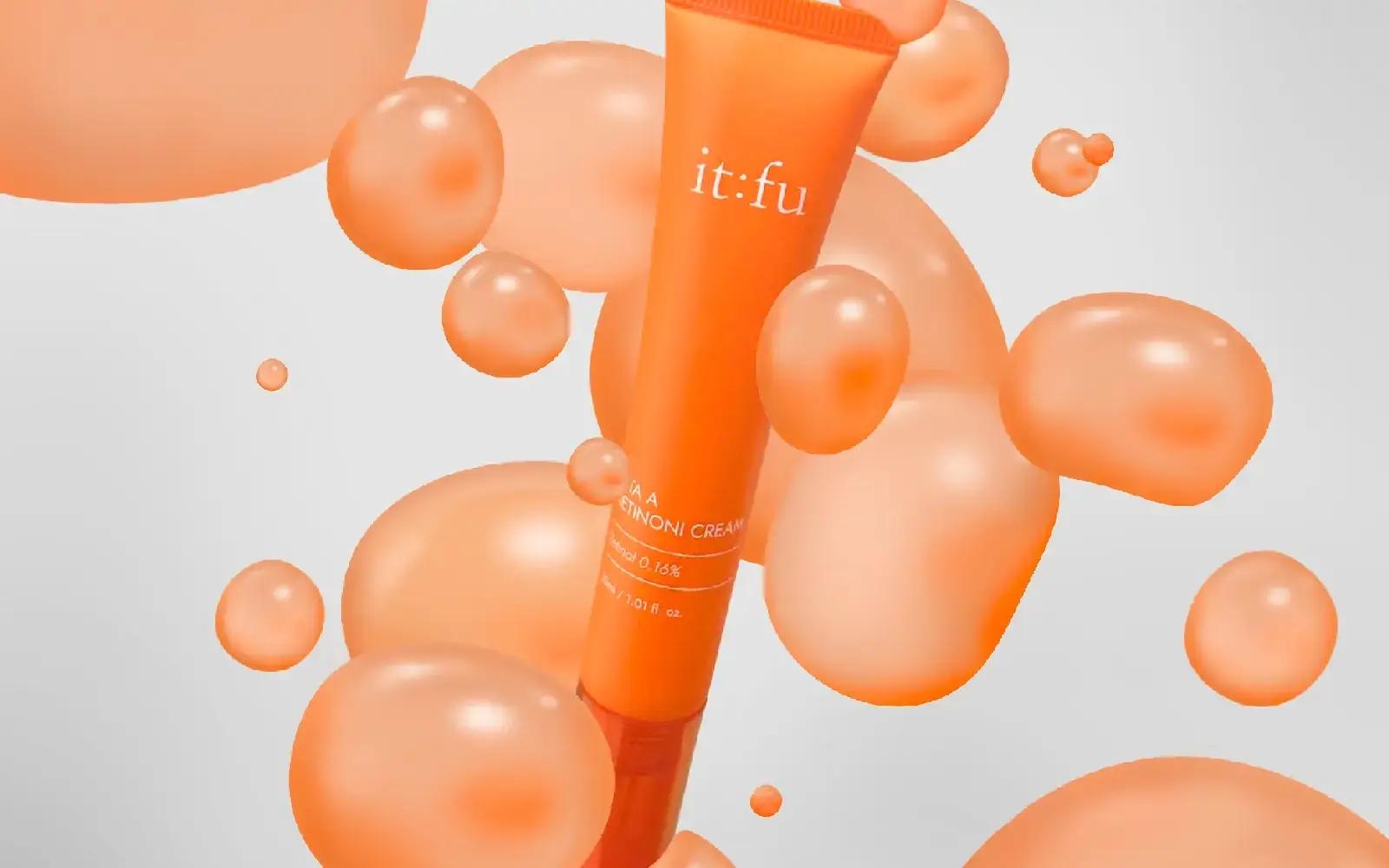 The It:fu Vita A Retinoni Cream helps slow down signs of aging while tightening pores to revitalize the skin. With extensive research and analysis, It:fu has created a Korean retinol cream that goes above and beyond. By combining the power of retinol and noni, they've found that their cream can deliver 50% more improvements in reducing wrinkles. What sets the Vita A Retinoni cream apart is that it was formulated to minimize skin irritations while maximizing the effects of retinol. That's where the 0.168% retinol comes in the scene! But that's not all — this Korean retinol cream is abundant in hydrating ingredients that are all labeled as EWG green grade.
69,000 KRW | 1,380 KRW per ml | Contains 10IU/g of Retinol | Contains 78% Centila asiatica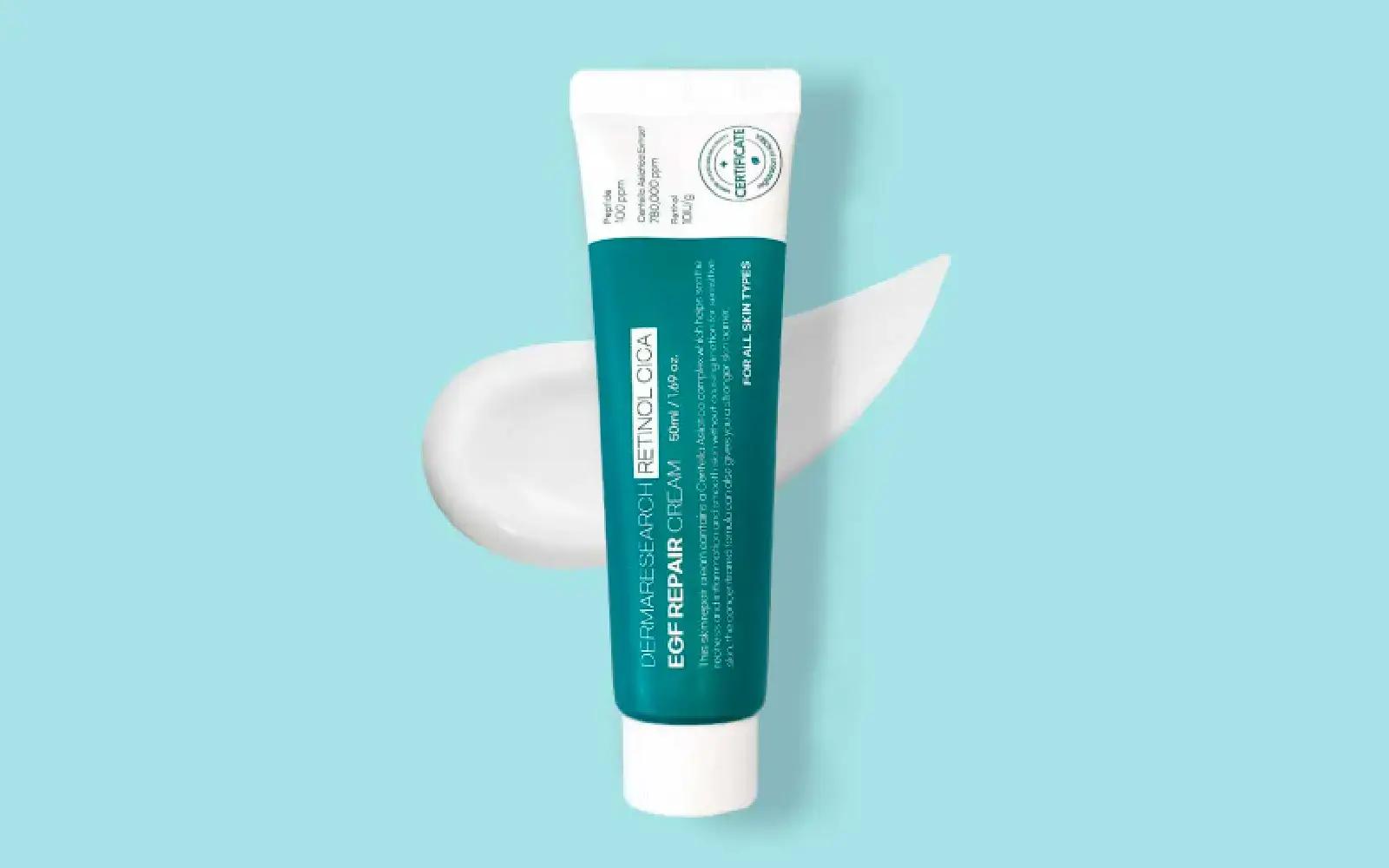 Is acne a major concern for you? Does your hypersensitive skin prevent you from trying retinol creams? Well, this Dermaresearch Retinol Cica Cream might be the best choice. This unique product is formulated with 78% Centila asiatica and a minimal amount of retinol, making it perfect for those with sensitive skin. While it may not function like traditional retinol creams, this Dermaresearch cream focuses on improving the skin environment and addressing issues such as acne, melasma, blemishes, and hyperpigmentation. With the added benefits of niacinamide and adenosine, it also helps brighten the skin and reduce wrinkles. Many Korean dermatologists recommend this cream for people who visit clinics to treat acne and after laser skin treatments.
100,000 KRW | 2,500 KRW per ml | Contains 0.102% Retinol | Uses EWG green grade ingredients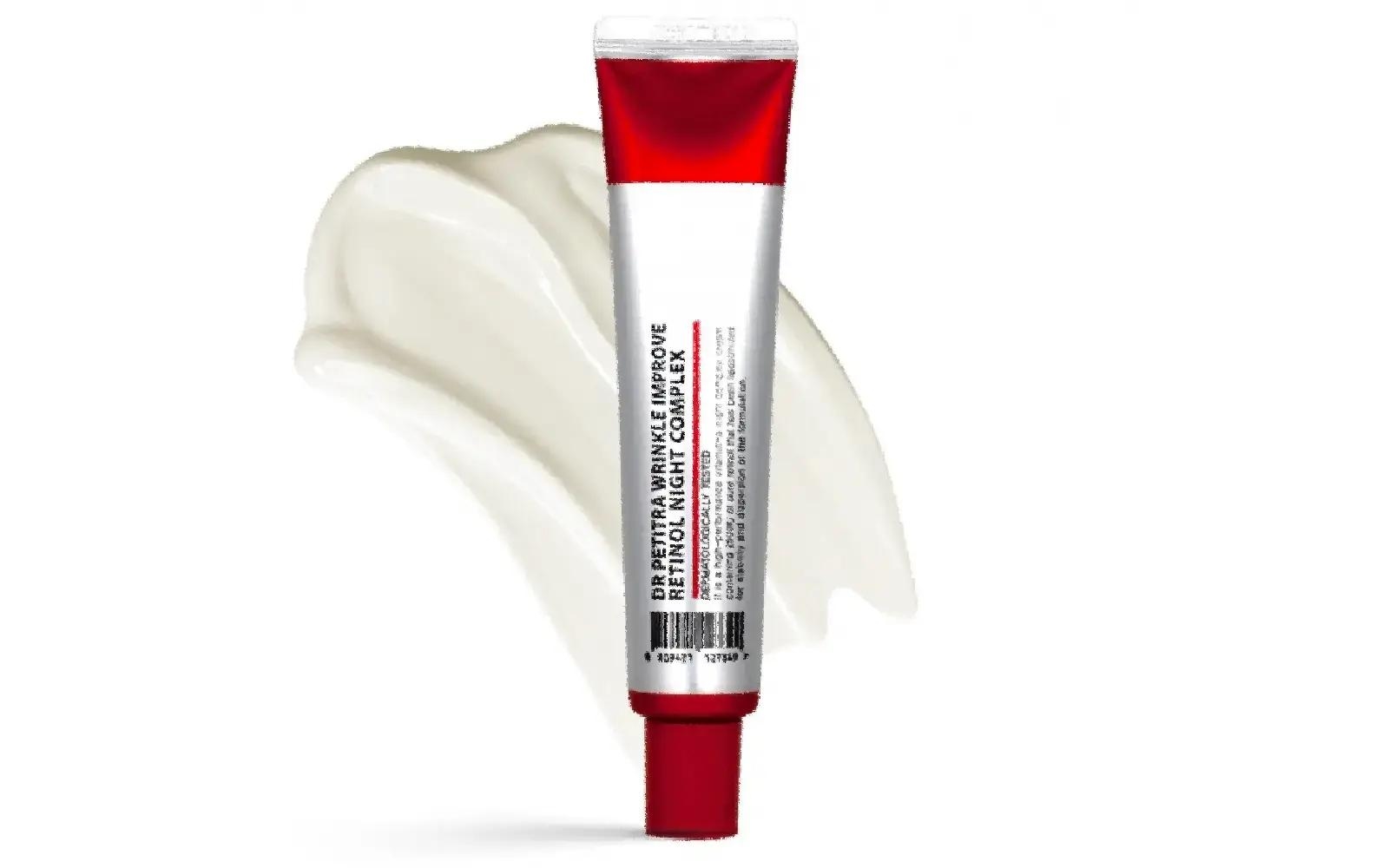 Developed in collaboration with professional dermatologists, the Dr Petitra Wrinkle Improve Retinol Night Complex is a top-tier retinol cream. It harnesses the power of high-quality ingredients to promote skin turnover and rejuvenation, enhance skin elasticity, and minimize pore size. Infused with 17 essential amino acids, it aids in collagen synthesis, maintaining a youthful appearance. This Korean retinol cream is especially reliable in preventing the formation of expression lines through effective skin turnover.
35,000 KRW | 700 KRW per ml | Contains 0.05% hydroxypinacolone retinoate (HPR) | Uses EWG green grade ingredients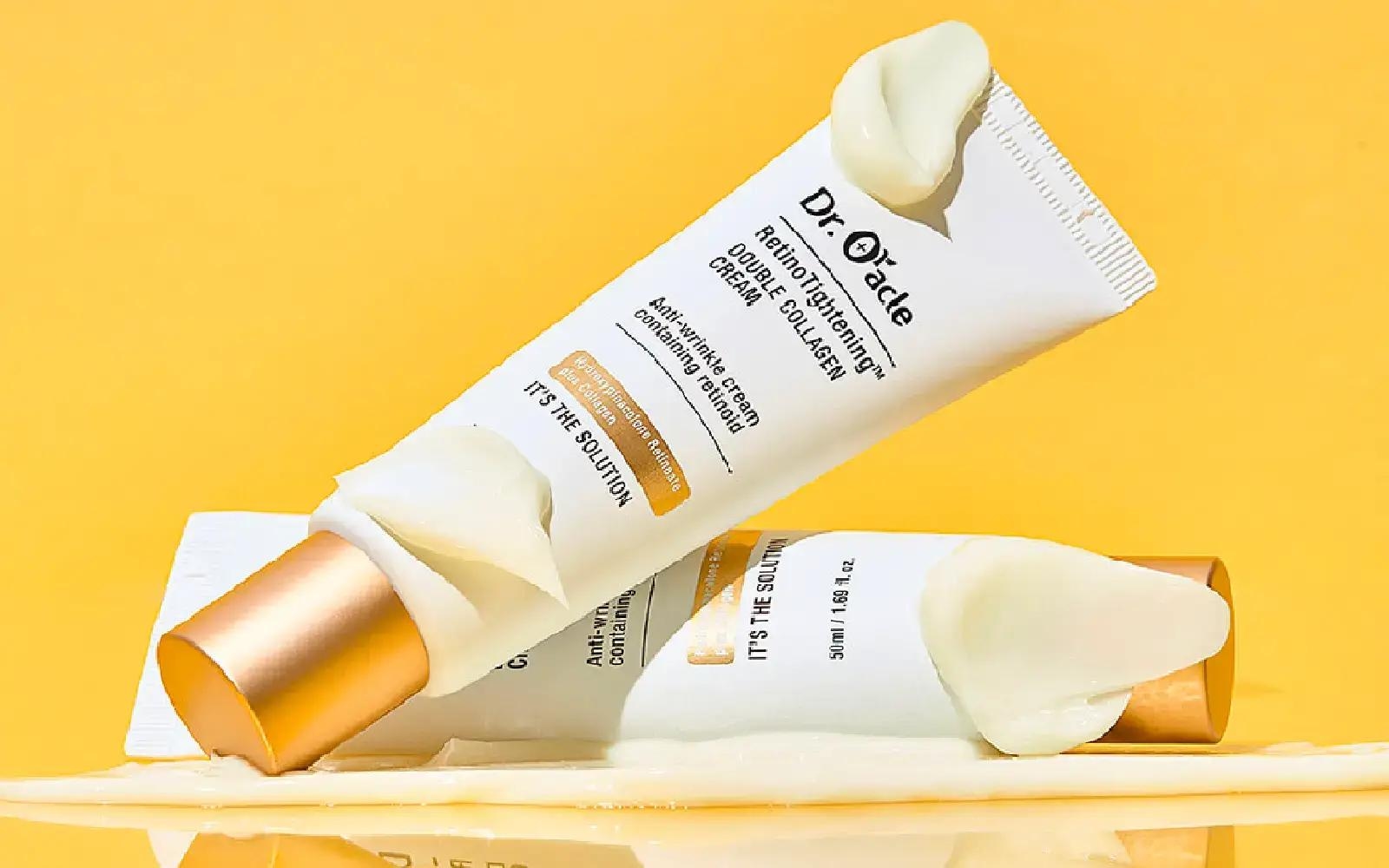 Dr. Oracle, a renowned dermatologist skincare brand, offers exceptional skincare products. The RetinoTightening Double Collagen Cream, is a retinol cream that stands out due to its advanced formula. It incorporates hydroxypinacolone retinoate, a highly active ingredient that surpasses the effectiveness of traditional retinol. As a result, it minimizes skin irritation while promoting faster skin cell turnover. While it's important to keep in mind that increased cell turnover might lead to dryness, Dr. Oracle has diligently included moisturizing components to ensure long-lasting hydration and minimize any discomfort. This guarantees that your skin stays nourished while harnessing the power of the retinol within the cream.
34,000 KRW | 567 KRW per ml | Contains 0.01% Bakuchiol | Contains ~0.01% Retinol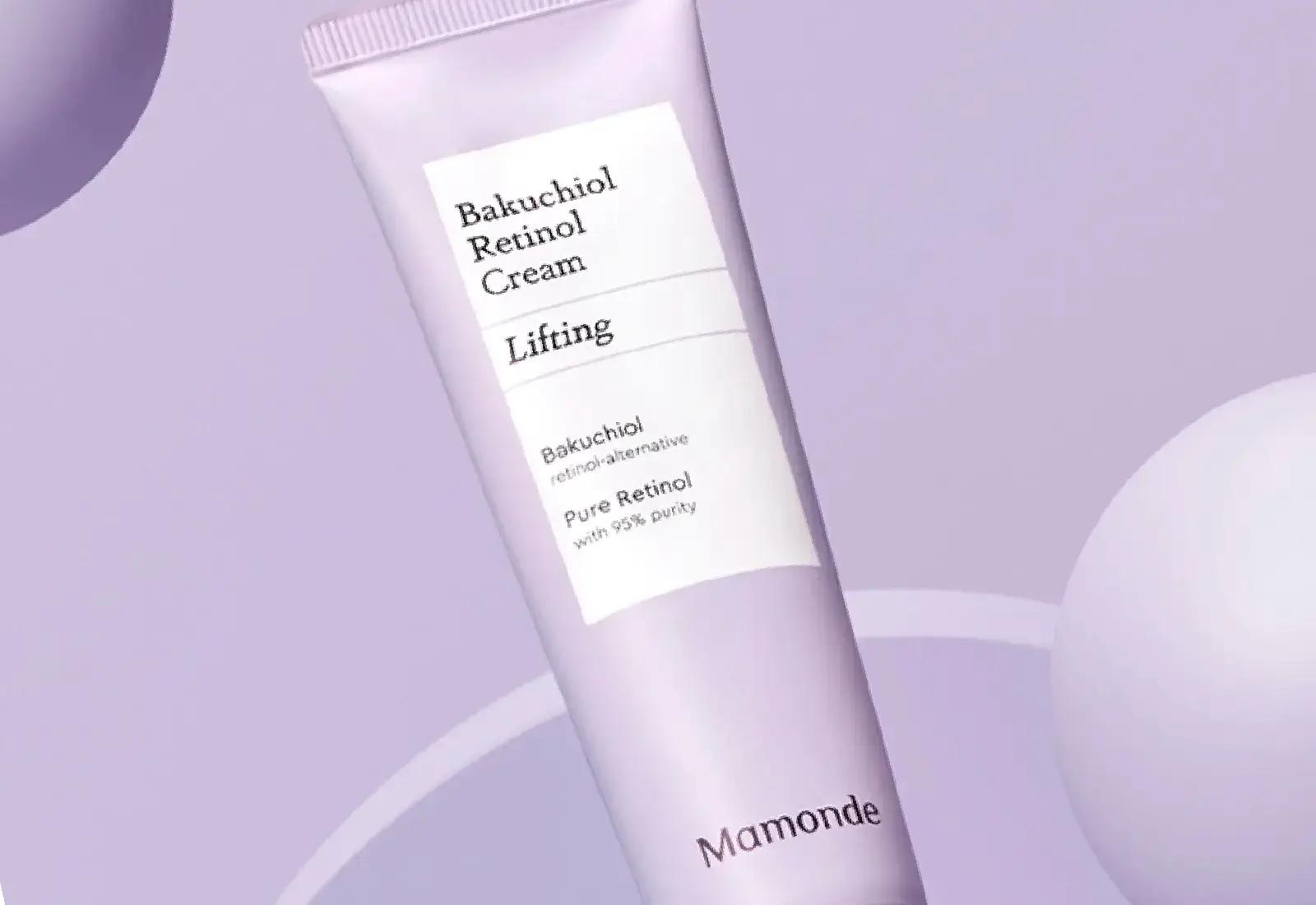 Last but not least, this award-winning Mamonde Bakuchiol Retinol Cream is a standout in the world of Korean retinol creams. This exceptional cream utilizes bakuchiol, a marvelous natural alternative to retinol that boasts minimal irritation. Combining the power of bakuchiol with pure retinol, this cream effectively minimizes skin irritation while working its magic to reveal vibrant and radiant skin. Not only does it show promising results in improving pores and skin texture, but it is also ideal for those seeking to enhance skin elasticity. Moreover, it caters to individuals in need of a gentle retinol cream for wrinkles around the eyes.
Price Comparison
Below is an overview of the prices for the Korean retinol creams listed above. Please note that these prices are the standard retail prices and do not take into account any discounts or promotions that may be available. It is common for these products to be discounted, so you will be able to find them at a lower price point.
| | |
| --- | --- |
| COSRX The Retinol 0.1 Cream | 1,250 KRW |
| DR. DIFFERENT Vitalift-A Forte | 2,600 KRW |
| SCINIC Cicanoid Retinal Cream | 617 KRW |
| IOPE Retinol Expert 0.3% | 6,000 KRW |
| LANEIGE Perfect Renew Youth Retinol | 2,500 KRW |
| IT:FU Vita A Retinoni Cream | 1,167 KRW |
| DERMARESEARCH Retinol Cica EGF Repair Cream | 1,380 KRW |
| DR. PETITRA Wrinkle Improve Retinol Night Complex | 2,500 KRW |
| DR. ORACLE RetinoTightening Double Collagen Cream | 700 KRW |
| MAMONDE Bakuchiol Retinol Cream | 567 KRW |
Korean Buddies provides personal shopping services and strives to provide a seamless online experience when buying products from Korea. All you need to do is list everything you want to buy and our experienced team will do the shopping, inquiring, packing and shipping for you. You can sit back and relax after placing your order (check out our instant quote page — completely free to use and highly accurate).
Not a member? Sign up to get started.
Have any questions? Contact us at support@koreanbuddies.com and one of our friendly team members will get back to you soon.