End-of-Year Ranking - The Most Popular Korean Online Shops in 2022
It's time to wrap up 2022 and what better way to do it than by showing you the most popular websites of this year. Our customers really showed a lot of love for these stores so take a look at our KoreanBuddies 2022 Korean online shopping favorites and get inspired for your next purchase!
1)BLACKUP
Blackup is definitely one of the most popular Korean online fashion stores. The reason? Their clothes give you a stylish, trendy look with essential items. Blackup has plenty of chic and unique casual clothes as its name suggests and what's even better, all their pieces are very reasonably priced allowing that won't break the bank. Get the most stylish street fashion from Blackup and upgrade your look. Blackup is perfect if you want to try new styles while staying comfortable and not sticking out too much. Chic basic clothes in Blackup will help you be the hip look trending in Korea right now without much effort!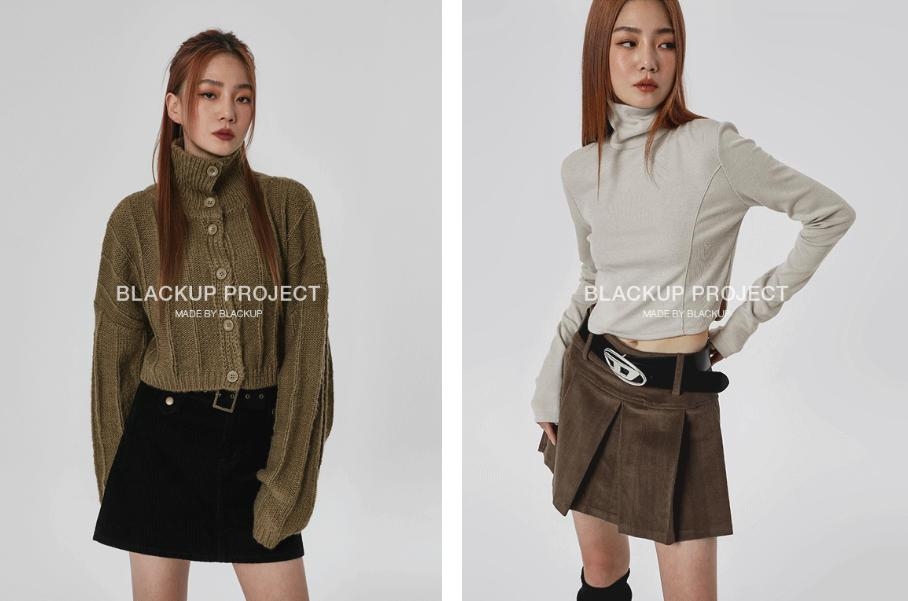 2) WEVERSE
Want to shop for K-pop albums and merchandise from your favorite artists? Weverse is the number one store for K-pop fans to get their idols' latest releases. You can buy Kpop official albums, photo books, key rings, clothes, and other goodies from the Weverse Shop and connect more with your favorite artist! The albums you buy here count towards HANTEO CHART, so you are helping your artist's album ranking by buying from here!
BTS, TOMORROW X TOGETHER, GFRIEND, LE SSERAFIM, SEVENTEEN, HWANG MIN HYUN, ENHYPEN , P1 Harmony, SUNMI, BLACKPINK, WINNER, iKON just to mention some.
3) OHORA
With Ohora, anyone can get their nails done effortlessly and in the comfort of their own home and get a professional-looking result. With Ohora's patented semi-cured gel nails, all you need to do is apply the ready-made nails, trim them to your desired length and cure them with a UV light. With endless designs available, you can change your nails in a few minutes and match them with your current style so you never get bored.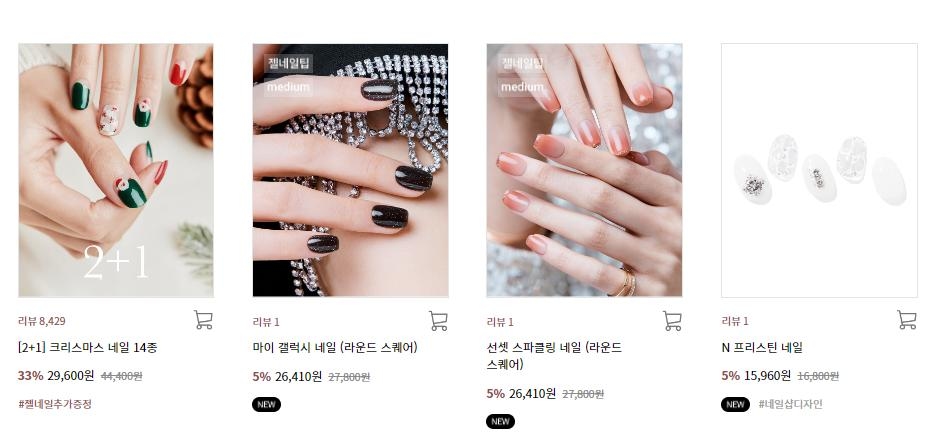 4)MUSINSA
Are you interested in Korean fashion trends? Then Musinsa is your answer; they are the biggest Korean online fashion shop and for a reason. They provide any kind of clothing for men and women and of different styles such as street, casual, designer, contemporary, high-end, and luxurious. Musinsa attracts tens of millions of users and offers clothing from 6500+ different brands. The variety of items available, quick service, and reliability make customers come back. What's more? They offer free domestic delivery no matter what your total comes out to be!
Musinsa is also available within the US so you can navigate their website more easily, but Musinsa Korea offers a lot more and sells the same for cheaper.
5)YES24
YES24 is Korea's No. 1 internet bookstore with 20 million users. It provides the best book information, the largest distribution center in Korea, fast delivery, and pretty much any book you can think of.
Also, when K-pop artists collaborate with magazines, YES24 is often the official purchase link to order the magazines so you can search for the latest releases featuring famous Korean celebrities here as well.
The bookstore also has an English website, which makes it easier to navigate for foreign customers. If you have any questions about specific items sold only on the Korean website, feel free to contact us, and we will find the one you are looking for.
6)J-MEESHOP
J-Meeshop is one of the most popular websites selling webtoon merchandise and books. Webtoons are digital comic books that originated in Korea as word webtoon contains the Korean word 웹 meaning web and 카툰 meaning cartoon. Amongst webtoons, BL comics are very popular worldwide and J-meeshop has anything you would need from books to merchandise such as stickers and photo cards. Some of the most popular titles include Painter of the Night, Pearl Boy, BJ Alex, and Night by the Sea. It can be hard to navigate as some items are only visible to those who have a verified account with a Korean number due to age restrictions. So if you have doubts about any of their products, don't hesitate to reach out to us!
7)OLIVE YOUNG
Olive Young is by far the biggest retailer of health & beauty products in Korea. Starting in 1999, it quickly became the number one in the market and now with over 1200 stores, you can find Olive Young stores in every corner of Korea. On the Olive Young webshop, you can find anything you might be looking for when it comes to Korean skincare and Korean makeup so they are consistently in the ranking of shops we buy most often from.
Think of any Korean beauty brand, Olive Young's website probably sells it. Brands such as Cosrx, Mediheal, Etude, Peripera, Dr. Jart, Laneige, and Banila co. among dozens of others.
8)MEJIWOO
Mejiwoo is a South Korean influencer, fashion designer, and entrepreneur. She is also popular for being the older sister of J-Hope, a member of BTS. With over 11.6 million followers on her official Instagram account and 2.5 million subscribers to her Youtube channel, she's definitely one of the biggest influencers in Korea. As an emerging star in the fashion industry, she has her own online clothing line on @mejiwoo.com. Mejiwoo's clothing collections are extremely popular with our customers and often get sold out quickly. Her company was started in 2018, and she is also the head creative director of the fashion brand "AJ LOOK". Don't miss out on the latest releases on their website!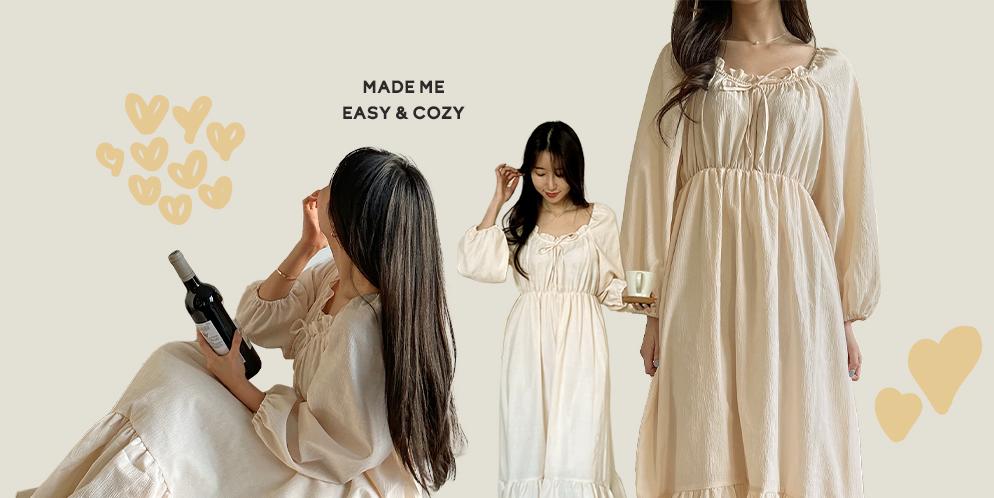 9)ACUBI CLUB
Acubi club has a lot of colorful, unique, and cute Korean fashion clothes for girls. The retro-style clothes are reborn as the most trendy vintage fashion in Acubi-club. With its flashy garments, you can be the trendsetter at a reasonable price. Enjoy crop tee, mini skirt, and cargo pants here in Acubi-club! Acubi has managed to create a very distinctive style that is recognized internationally as well so try it out and join the Acubi club too!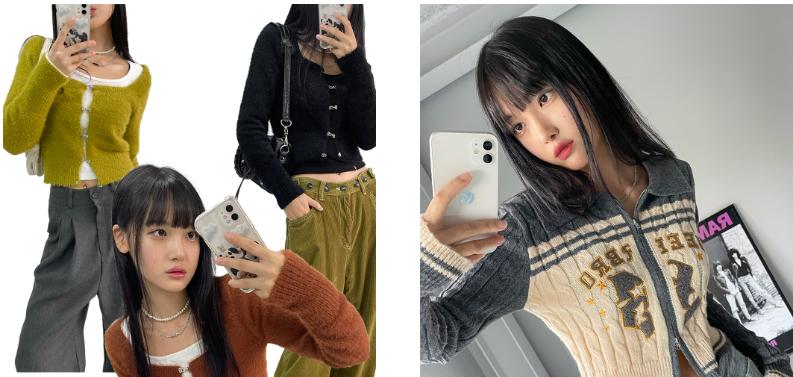 10)DASHING DIVA
Dashing Diva was born with the mission to bring the salon experience to you. They make it fun and easy to get show-stopping manicures and look like a diva. Their patented designs include sensitive adhesives and over a thousand designs to choose from for every taste and occasion.
Dashing Diva wants your nails to be an opportunity to let your personality shine and stand out from the crowd. Their motto is indeed to never conform to a standard.

These are just a few of the countless Korean online stores our customers love. Find more on our Shopping Guides, we continuously update them with the most trending shops in Korea!
Ready to start shopping for Korean products online? Try making a quote for your order on our Get a Quote page and create an account on our website to place your order and start shopping with us. We are ready to help you if you need assistance or have questions about our service.