Bringing The Beauty Of Tradition Into Everyday Life: National Museum Goods
Korea, with its history of 5000 years, is full of unique cultural traditions. If you want to experience Korean history and culture, the National Museum Goods is what you are looking for.
The website contains MUDS(museum goods) inspired by the National Museum of Korea relics. Traditional and modern times are harmonized in high quality. Not only are they imbued with timeless beauty, but they are practical, which makes them excellent Korean traditional gifts.
Experience traditional Korean beauty with your daily items with high-quality packing: umbrella, necktie, accessories, wallets, notebooks, Korean traditional jewelry, etc.
Look at the fantastic Korean traditional products on the NATIONAL MUSEUM GOODS website and place your order with the link of the product attached. We will do the rest! Please note that some of the products could be out of stock fast or take a long time to get delivered since there are many custom orders.
Recommended items
반가사유상 (Bangasayusang) air freshener
Meet 반가사유상-shaped air freshener! 반가사유상(Bangasayusang), immersed in deep meditation, represents oriental thought. It is a representative work of Eastern Buddhism, ideally expressed with a soft smile, a lively expression, a perfect harmony of the upper and lower body, and delicate movements of hands and feet.

초충도(Chochungdo) mirror
Get the distinctive portable mirror with 초충도(Chochungdo) design. The Korean artist 신사임당(Shin Saimdang) excelled in poetry, calligraphy, and drawing. In addition, she enjoyed painting various subjects such as landscape, grapes, bamboo, plum blossoms, and flowers and insects. It is a beautiful work that shows delicate strokes, vivid colors, and stable composition in expressions such as watermelon, mice, and butterflies.
Her outstanding work was recreated as a hand mirror and shows the most traditional Korean beauty.
단청(Dancheong) umbrella
단청(Dancheong) is a traditional Korean design usually found in wood architecture. The green and wine colors of Dancheong are in harmony with the tree branch and break the distinction between nature and architecture.
The umbrella in Dancheong-design is beautiful when it rains and makes your rainy day more emotional.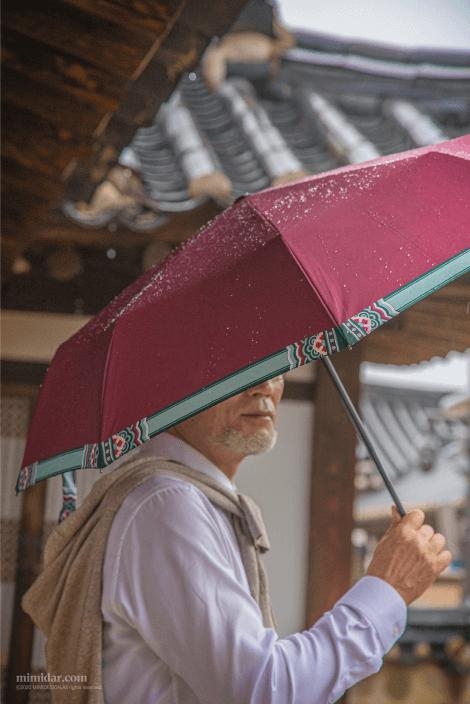 Purchase within your budget
You can easily set up a price range and have them on your budget. On the main page, you can see products within the price range you want: 5천원 미만(under 5,000 KRW), 5천원~1만원 미만(5,000~10,000 KRW), 1만원~3만원 미만(10,000~30,000 KRW), 3만원~5만원 미만 (30,000~50,000 KRW), 5만원 이상(50,000 KRW or more)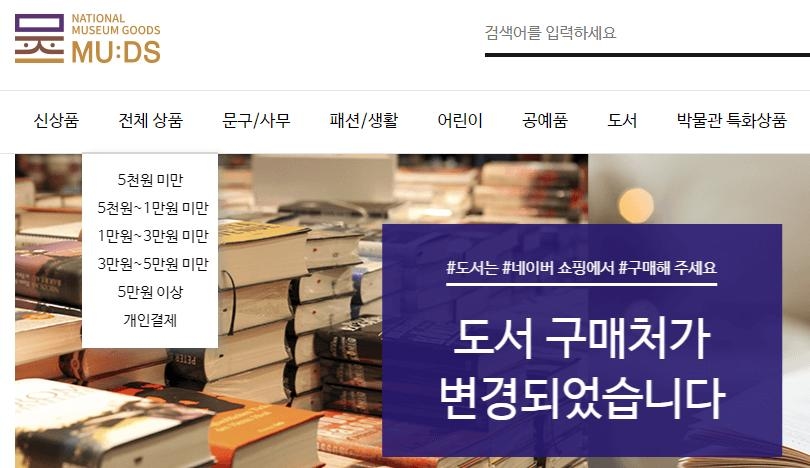 Click any item category you want to buy and put your budget. It will show the products with the price or quality you want. Find 가격(cost), and you can decide the price range.