Olive Young: The No.1 Store For All Things K-Beauty
Olive Young is Korea's leading health & beauty retailer with over 1,200 stores nationwide. Founded in 1999 in Gangnam, it quickly became the market leader and offers a wide range of Korean skincare and makeup products. On their website, you can find a vast selection of popular Korean beauty brands such as Cosrx, Mediheal, Etude, Peripera, Dr. Jart, Laneige, Banila co., and many more. Shopping at Olive Young's website offers a wider product selection at competitive prices with fast shipping.
Korean skincare 101
Korean skincare can be overwhelming with its wide variety of products, but the cornerstone of it is the 10-step routine for a glowing, youthful complexion. The Olive Young website offers products for each step of the routine.
1.Oil Cleanser: Double cleansing is a key part of Korean skincare, starting with an oil cleanser to remove makeup, sunscreen, and dirt.
2.Foam Cleanser: After rinsing off, cleanse with a foam or gel cleanser to remove excess oil and leave your skin feeling fresh.
3.Exfoliant: Use a peeling gel 2 times a week to remove dead skin and unclog pores for a brighter complexion.
4.Toner: Toners are water-based products that hydrate your skin and prepare it for better product absorption.
5.Essence: Essences are the heart of Korean skincare, packed with hydrating ingredients to soothe and protect against aging.
6.Serum: Thicker than essences, serums target specific skin concerns with higher concentrations of active ingredients.
7.Sheet Mask: A staple in Korean skincare, sheet masks provide vitamins and nutrients for hydrated skin.
8.Eye Cream: The delicate skin around the eyes needs special care, eye creams prevent puffiness, dark circles, and wrinkles.
9.Moisturizer: A good moisturizer is essential for all skin types, lock in moisture from previous products for optimal results.
10.SPF: Sun protection is a crucial step in Korean skincare, high-quality and affordable sunscreens are readily available.
These are just the basics, the Korean beauty industry is constantly innovating and introducing new products, visit the Olive Young website to explore more options.
Korean makeup
Looking to enhance your natural beauty with a Korean touch? Korean makeup is becoming increasingly popular for its unique and youthful style. At Olive Young, you'll find all the products you need to get started with Korean makeup. Here are three suggestions for items you should consider adding to your collection.
Cushion foundation
Lightweight and easy to carry around, cushion foundations are a popular K-beauty item that make it simple to apply foundation. You can find a range of cushion foundations, from glossy to matte, that suit your skin type and preferences. Shop for cushion foundations.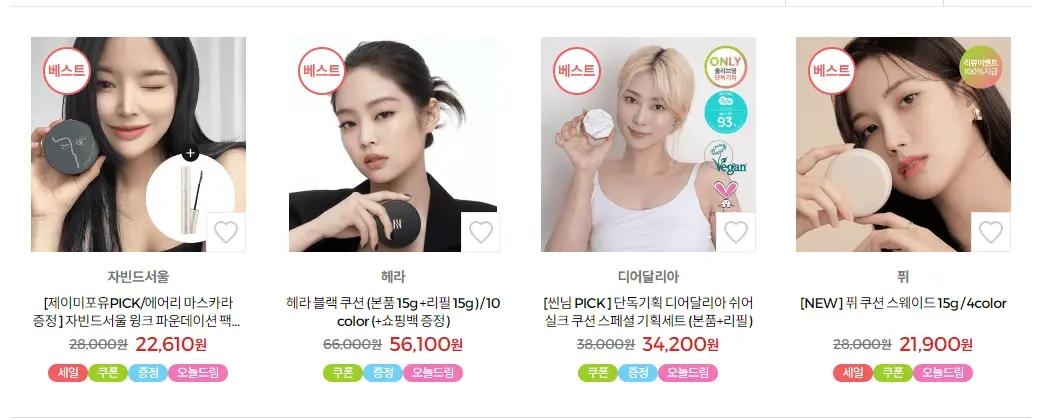 Lip tints
Long-lasting and natural-looking, lip tints are a staple of Korean makeup. From glossy to velvet finishes, there are many options to choose from. Koreans often create a gradient lip look by making the inner parts of the lips darker than the outer parts, giving a more natural and cute appearance. Explore all the latest lip tints at Olive Young.

Eye shadow palettes
While you can find a wide variety of eyeshadows from Western brands, Korean eyeshadow palettes are a great option for fans of neutral tones. Korean eye makeup typically uses a few colors in the brown and pink range, making these palettes ideal for a casual, everyday look for school or work.

Sounds good but don't know where to start?
Struggling to start your K-Beauty journey? Olive Young's ranking page is a great place to start. Get an insight into the best-selling and highly-reviewed products in real time. Don't miss out on the latest trends and special deals.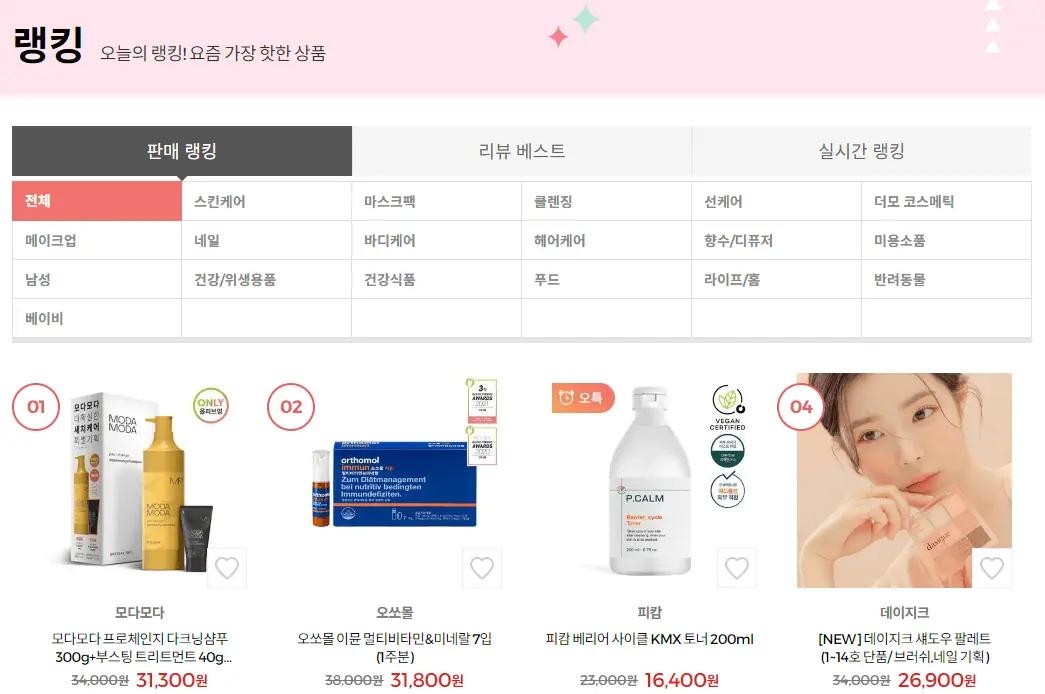 For more product information and inspiration, check out The Monodist website, where you can find reviews and information on various K-Beauty items. They've also created a Korean Beauty Glossary which can help you navigate the Olive Young website.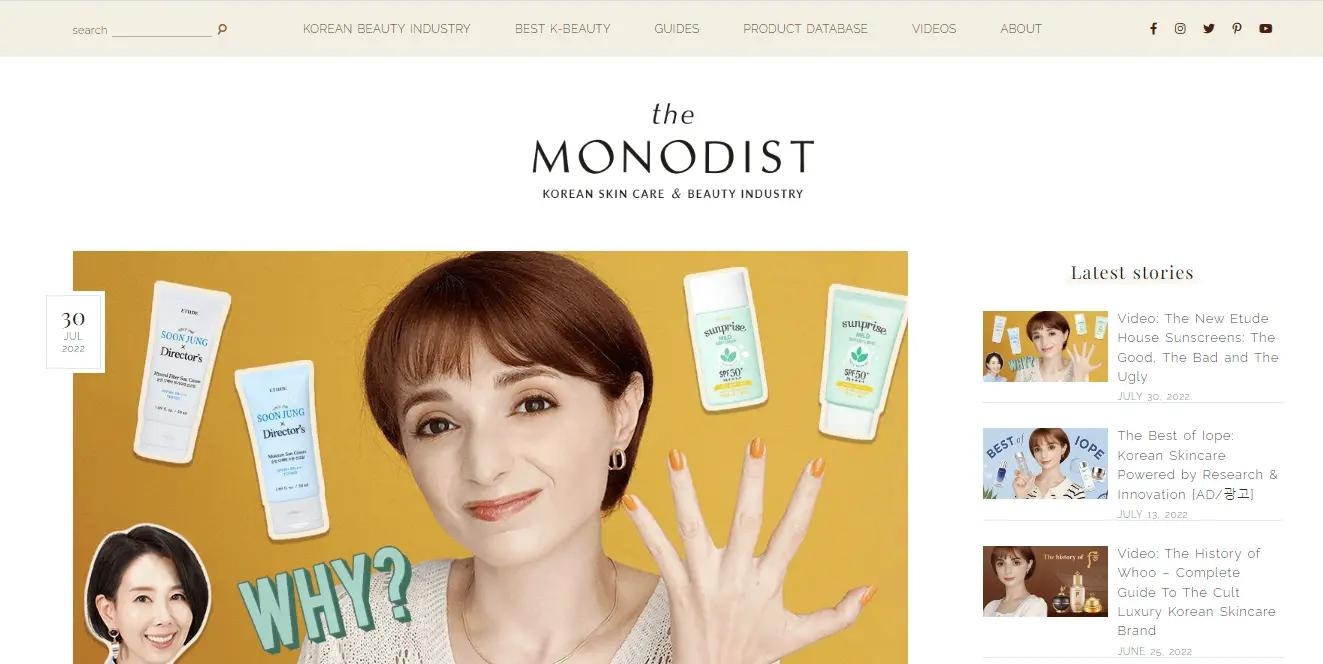 At Korean Buddies, as a leading Korea proxy shopping service, we simplify your shopping experience by offering direct delivery from Olive Young Korea. Get a quote, create an account, and place your order with us. Our team is always here to assist you with product selection or any questions about our service.
Why should I order through KoreanBuddies?
If you're a fan of K-Beauty, you might have come across the Olive Young global website. However, you might have noticed that the prices are much higher compared to the Korean website. For example, a product that costs 25,000 KRW or 19.9 USD on the Korean website, could be 35 USD on the global website.
While the global website offers free shipping for over 60 USD, when we do the math it shows that it's still more economical to buy these products through our service. Even with our minimum KoreanBuddies fee of 12 USD, purchasing three or more products through our service is much cheaper than paying higher prices on the global website. Also, most cosmetic products are small, so the international shipping fee via DHL or EMS to your country will be low.
Take advantage of our direct delivery from Olive Young Korea and enjoy the convenience and savings of shopping for your favorite K-Beauty products. Say goodbye to high prices and shipping fees, and shop with us for an affordable K-Beauty experience!