Put Your Pet In The Spotlight With Cute Clothes
Don't leave your dog naked. Doll your dog up with cute clothes and make him a celebrity in your area!
Do you still think cute apparel only belongs to you? Have you ever seen the emerald eyes of your pets longing for a new style? Buy cute dog clothes or costume your cats with KoreanBuddies!
Koreans like dressing their pets in lovely clothes, so you can widen your sights by buying from Korean online shops with us. If you find it challenging to buy dog clothes for small dogs, Korea is an excellent place to look for them. Shop with KoreanBuddies and dress your friends with a variety of costumes. Let us introduce to you some of the famous shopping malls Koreans use to buy clothing for their pets. You'll be amazed by the variety of styles you can find.

Zagmarket
Zagmarket has some of the cutest clothes for puppies. Get lovely dog clothes at a cheap price.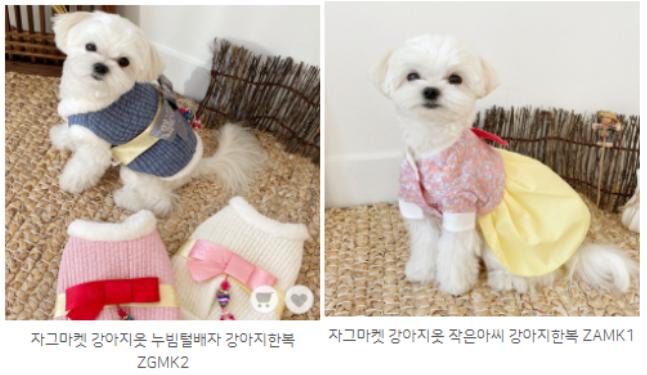 These puppies show firm loyalty to their owners with these traditional Korean clothes. It has sophisticated details of Hanbok, traditional Korean clothes, with various accessories and colors. There are dog clothes for winter too, which will protect your pets from the cold wind.

Dress your dog like a teddy bear! A dog gets cuter when it becomes a fluffy cub. Warm your dog with a bear costume and make him an alive teddy bear.

Red light, green light! Don't move. You will get shot!
Squid game was one of the most popular films on Netflix. Make your dog participate in this bloody game! Get a squid game jacket and become his gganbu!

Moongmi
Another great place to shop for various unique costumes at Moongmi. Make your dog or cat a doctor, a delivery man, or a McDonald's guy!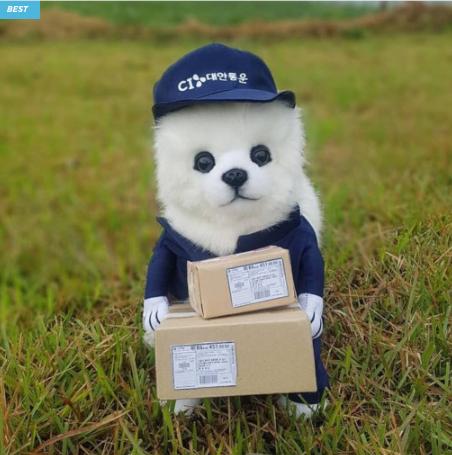 Knock knock. Your delivery is here! Phew, it was quite a heavy package for a little delivery man like me. You can be sure your dog won't go unnoticed with this delivery man set.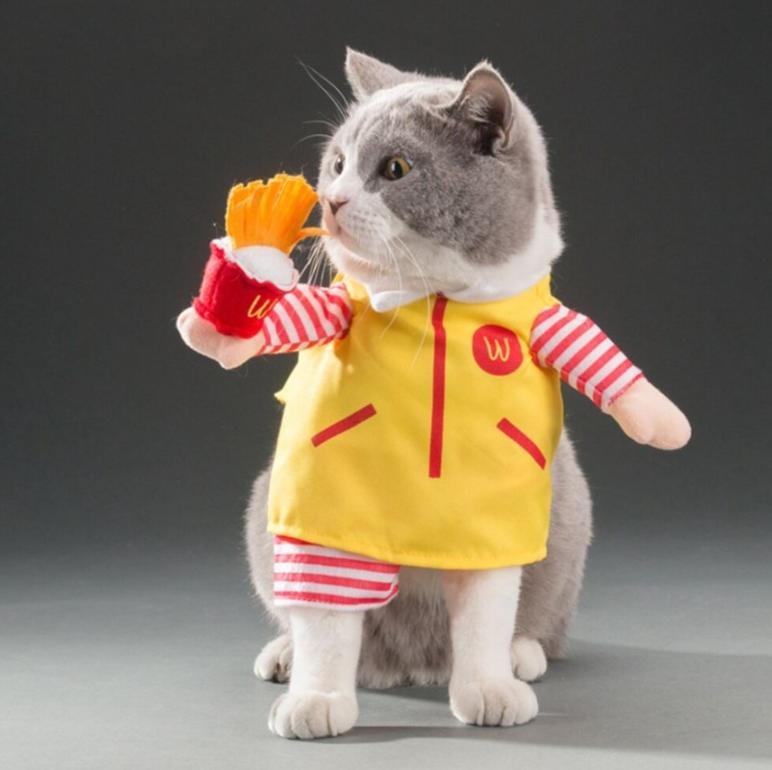 I'm lovin' it McDonald's! Did anyone order a Big Mac? No one? Then this Big Mac and french fries are mine. Don't blame me, I'm just a hungry kitten seeking delicious food.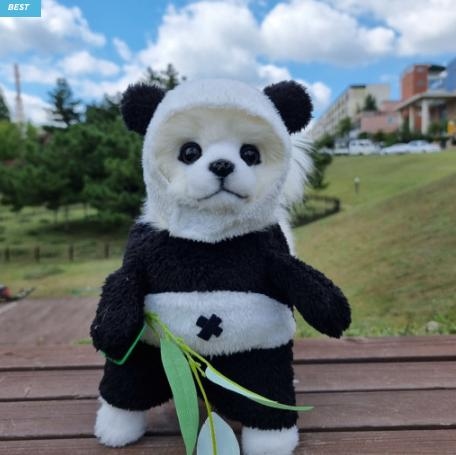 I'm a panda. I overate bamboo, and my belly is about to burst. Don't call me fatty. I'm just a cute little doggy.
And don't forget to keep your pets entertained with different toys too. The LED pendant makes it convenient to find your dog in the dark. A clicker is a dog training tool that makes a clicking sound. It makes the dogs think that responding to sounds is rewarded, making it an efficient training method. The ugly doll can become the closest friend of your puppy or kitten. Make him a lovely soft friend, so he does not feel lonely.

Pethroom
Pethroom sells not only clothes but also provides pet supplies delivery for your cats and dogs. If you are interested in helping abandoned animals, you have another reason to shop here. Pethroom regularly does volunteer work for abandoned animals and donates a certain amount of the profits to improve the environment for the animals. Take a look at this store and show your concern for animals.

Make a new toilet for your cat with high-quality sand. If your cat coughs a lot or his eyes are bloodshot, he might suffer from bronchitis. It is not a matter of simple discomfort; it may aggravate his health. Improve the environment with nice sand and make a clean toilet for him.
Dogs and cats differ from humans, so bacteria will stick to their skin if you don't care for their fur. If left unattended, it can lead to eczema and skin diseases. Also, less hair on the pets makes the owners sneeze less. This brush uses 144 non-irritating silicone bulges to remove the remaining hair from the body altogether.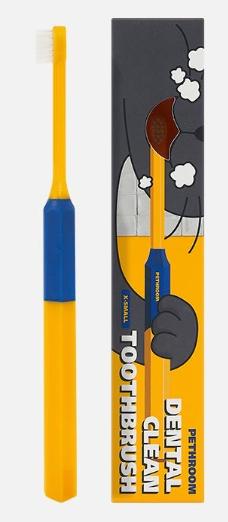 After you feed your pet, food remains on their teeth. Therefore, it is vital to prevent disease in your pet by brushing them regularly. This ultra-compact toothbrush can be used by cats and small puppies with tiny teeth and mouth sizes.