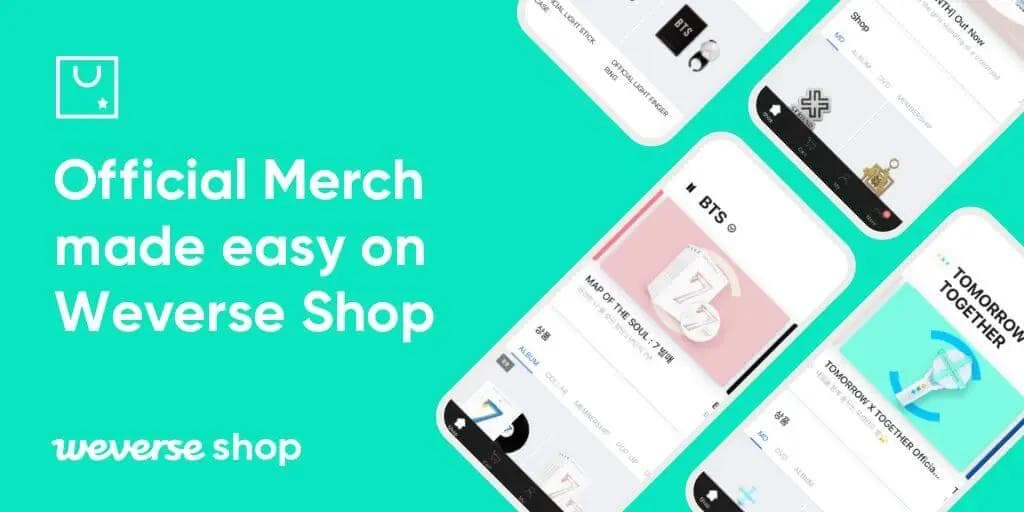 Weverse is a social networking service where you can communicate with your favorite artists. But did you know that you can also buy official fan goods from weverse?
You can buy official albums, photo books, key rings, clothes, and other goodies from the weverse shop and connect more with your favorite artist! The albums you buy here count towards HANTEO CHART, so you are helping your artist's album ranking by buying from here!
However, please note that there are a lot of limited items (?선착순&한정수량), so please be fast to buy them in time.
Please note that Weverse is incredibly slow with their shipping due to high volumes of pending orders. They typically take at least two weeks to ship. However, their average shipping time frame, from our experience, is a month. Aside from this, they have a solid customer service team to ensure that your package is prepared regardless of their slow shipping time.
Check if your artist is here on the list: BTS, TOMORROW X TOGETHER, GFRIEND, LE SSERAFIM, SEVENTEEN, NU'EST, fromis_9, BAEKHO(KANG DONG HO), HWANG MIN HYUN, ENHYPEN, Weeekly, VICTON, ATBO, P1Harmony, Cherry Bullet, PRIKIL, CL, HENRY, SUNMI, TREASURE, BLACKPINK, WINNER, iKON, HYBE INSIGHT, woo!ah!, Letteamor, STAYC, JUST B, EVERGLOW, UP10TION, LEE JIN HYUK, VERIVERY, XG, YOON JISUNG, MIRAE, TRI.BE, OnlyOneOf, Rocket Punch, Golden Child, BLITZERS, HYOLYN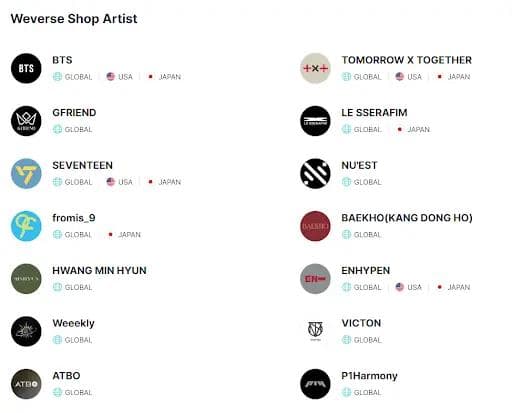 Check the estimated price here: KoreanBuddies Instant Quote