Acubi-club has a lot of colorful, unique, and cute Korean fashion clothes for girls. The retro-style clothes are reborn as the most trendy vintage fashion in Acubi-club. With its flashy garments, you can be the trendsetter at a reasonable price. Enjoy crop tee, mini skirt, and cargo pants here in Acubi-club!
They have a fantastic customer service team that answers our requests and questions clearly and concisely. Unfortunately, due to their increasing popularity, their shipping time has increased a fair bit but within reasonable reason. Acubi club shipping to our facility is generally quick; from here, our service will consolidate and minimize the package for worldwide shipping!
Cardigans
Acubi-club is famous for its cardigans in vivid colors. These cardigans remind us of teenage pop stars, yet these short-style cardigans represent the current Korean street fashion.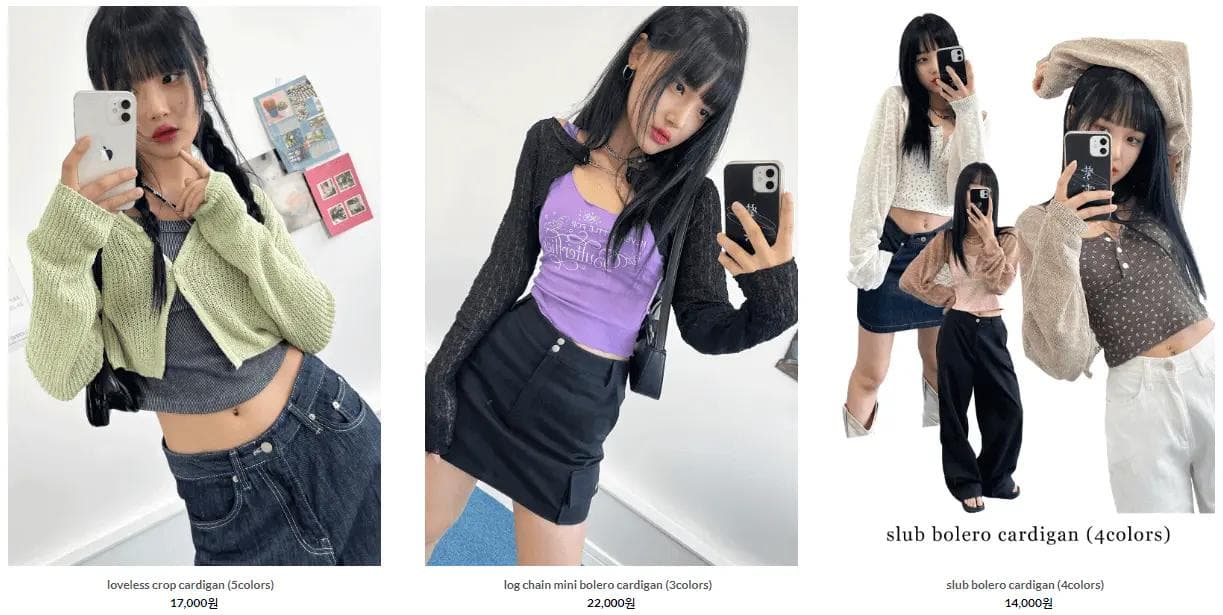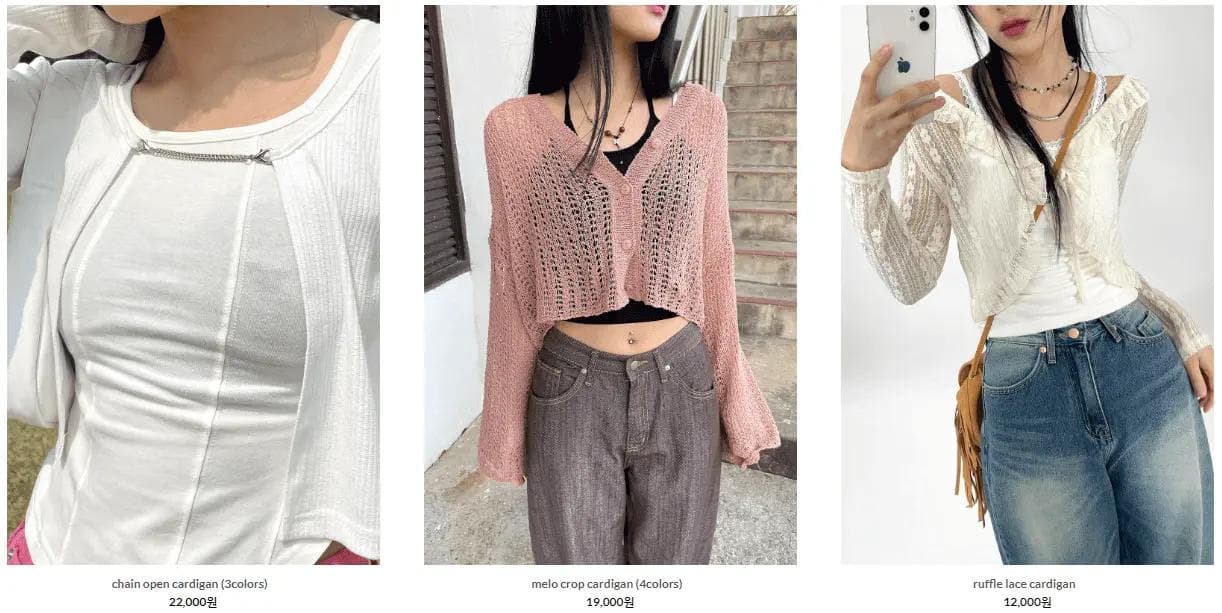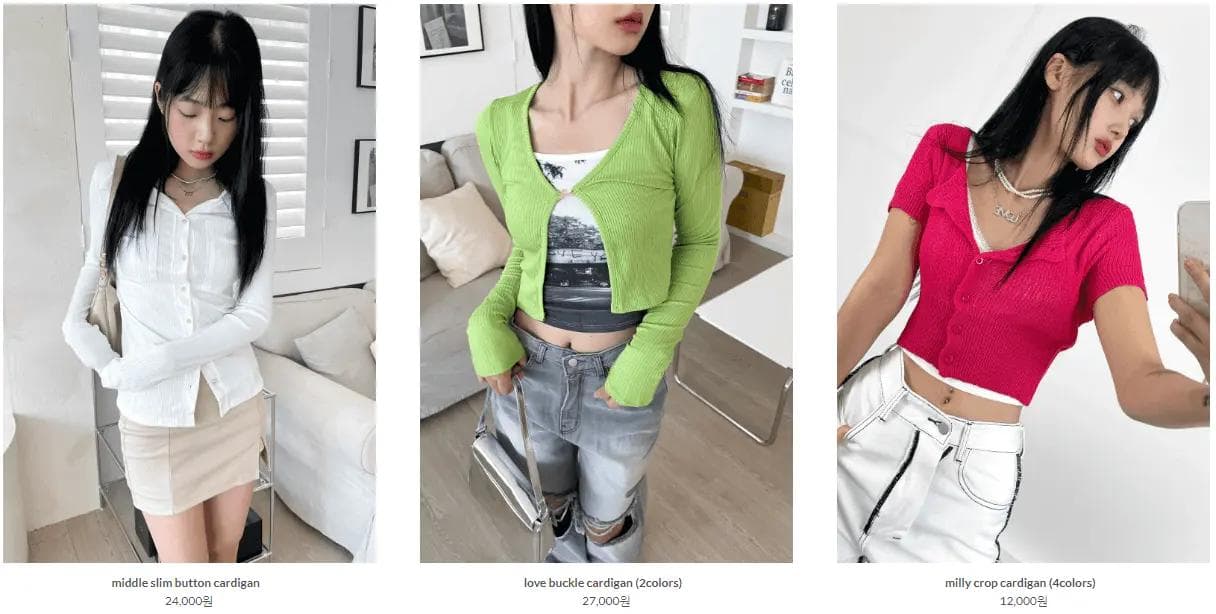 Tops
Cardigans always go well with tee shirts or knitwear. Daring clothes are the trend this season, and shirts from Acubi-club are an excellent choice to show yourself. Whether worn alone or with a cardigan, these crop-style tee shirts are stylish.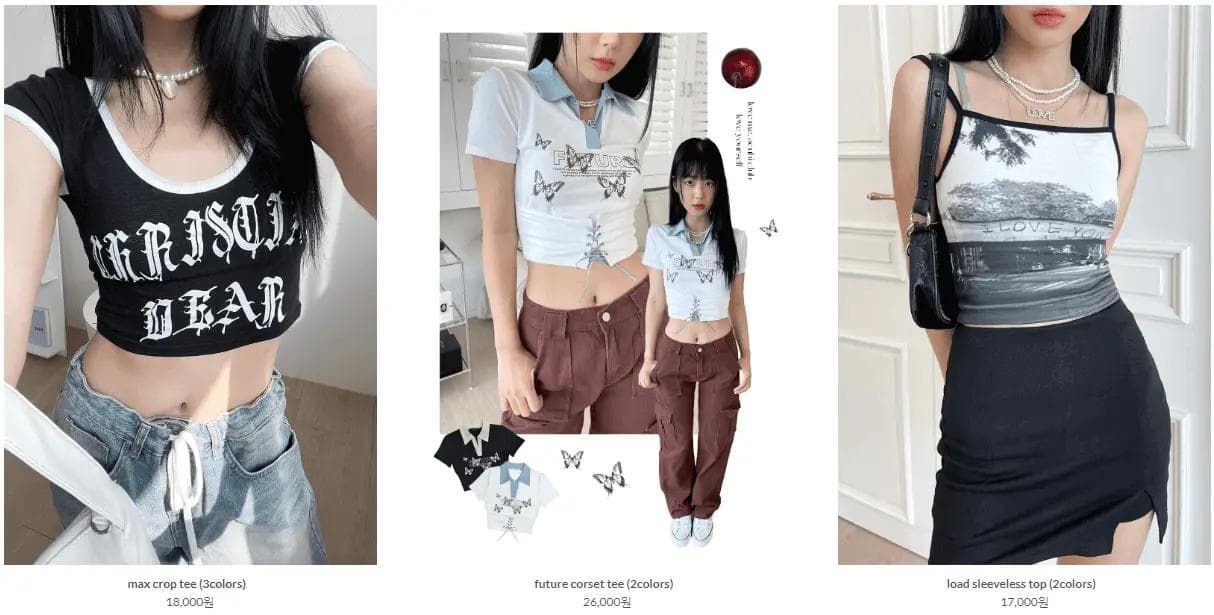 Cargo pants
Cargo pants are back! Cargo pants originated from pants that crew members in cargo ships wore when working. Many cargo pants have the color British khaki and remind us of British military uniforms. With the flow of Newtro(a New trend of going back to retro fashion), cargo pants are getting famous among young women. The gender-neutral pants are unconventional and chic at the same time.
They got our hearts hooked for a price range between 10-20 dollars!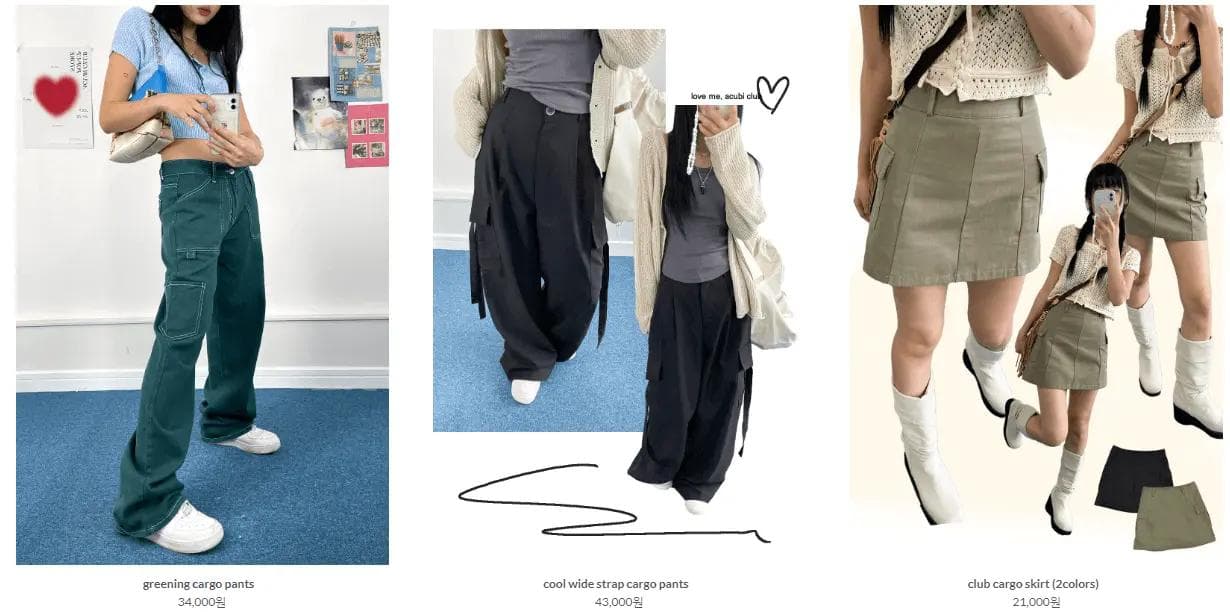 Size Measurement
At the bottom of the product information, Acubi-club provides you with a detailed measurement of each clothes, which will help you get an idea of the correct size. Let's look at an example below.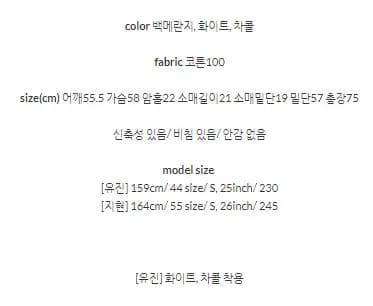 The top two sentences introduce the color and fabric of the clothes.
The third sentence has a size estimation in centimeters. In this example, this tee shirt will be 55.5cm(어깨;shoulder), 58cm(가슴; chest), 22cm(암홀; armhole), 21cm(소매길이; sleeve), 19cm(소매밑단; hem of the sleeves), 57cm(밑단; bottom), 75cm(총장; total length). Use a translation app that will give you a fast translation of each part of the clothes.
The fourth sentence shows detailed information about the clothes. (신축성: elasticity) (비침: transparency) (안감: lining) (있다: yes) (없다: no) These are useful to decide how flexible, transparent, or thick the clothes are.
Below, the model's size is given, which will help you to compare yourself with the models.
To better grasp how the Korean sizing system works, please check out our size guide.