Rauco House: Unisex Grunge Style Clothes
Discover Rauco House, the ultimate destination for fashion-forward individuals seeking effortlessly cool and stylish clothing. This unisex concept store offers a wide selection of chic and comfy streetwear and casual wear, that are perfect for those who love grunge style clothes. Raucohouse brings together a variety of brands that share their fashion philosophy under one roof.

While browsing through the product pages of this store, you may notice that the majority of their models are female, leading some to wonder whether it is exclusively for women. However, this shop caters to males as well, particularly those with a penchant for streetwear. In fact, one of their vintage hoodie zip up, which was worn by NCT's Chenle, is a versatile and stylish item that looks great on anyone. So, regardless of your gender,  you can find something that suits your fashion taste at this store.
Simple Grunge Outfits
Raucohouse has got a broad range of grunge style clothes that are complete in itself, and even come handy when completing any look. From oversized print shirts to sleeveless crop tops and bodysuits, their collection has something for everyone, whether you're a trend-savvy person or someone who is not keen on fashion.
If you are unfamiliar with grunge fashion, it is characterized by loose clothing that de-emphasizes the silhouette. This fashion was widely popular in the late 80s to 90s, and it is back with a bang. To help you make the most of your grunge style outfits, check out this article by InStyle for some inspiration and ideas.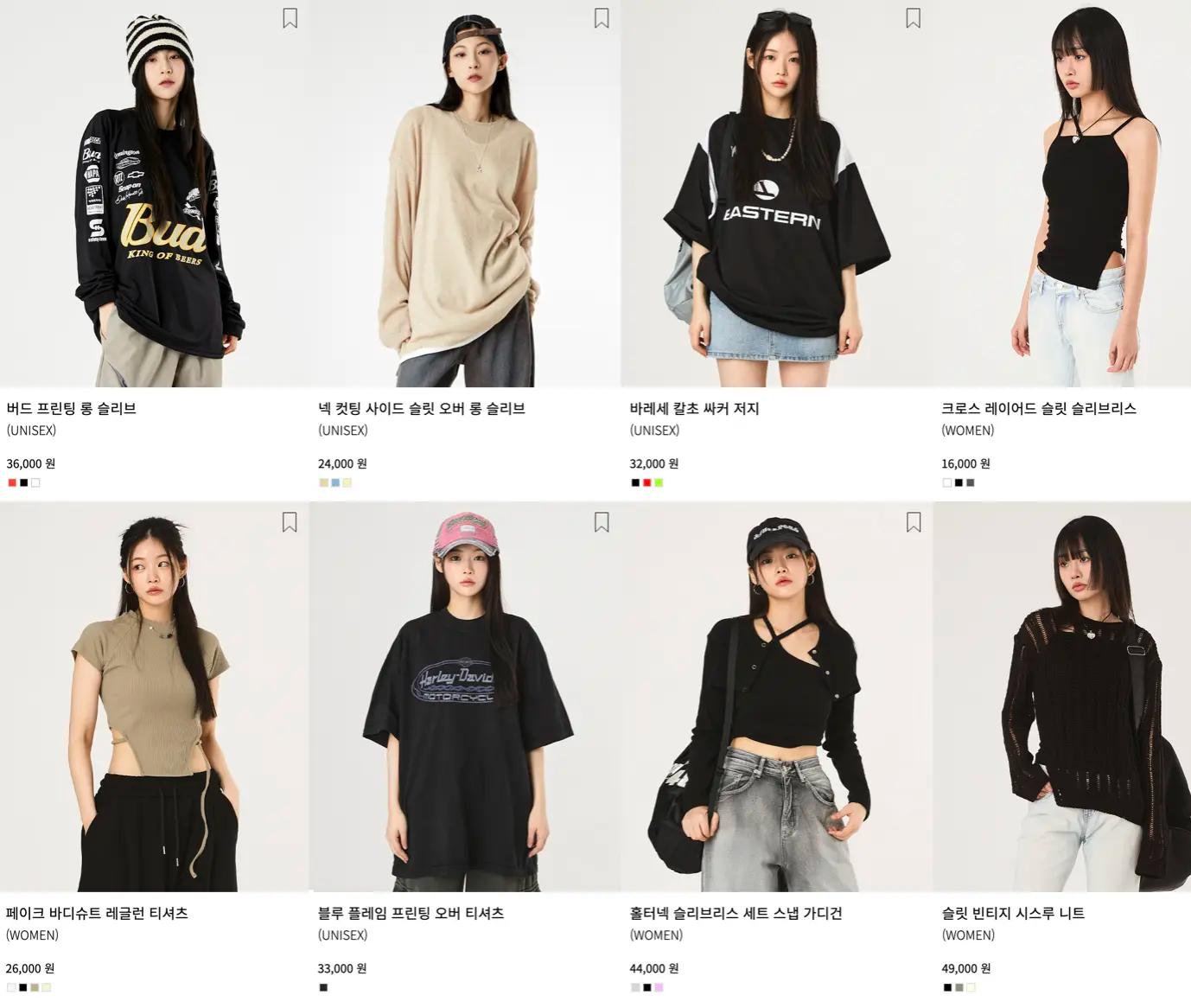 Source: Raucohouse
Oversized Cargo Pants & Low-rise Baggy Jeans
If you're on the hunt for the perfect pair of oversized cargo pants in Korea, look no further than Rauco House. These pants have become a staple of Korean fashion, worn by KPOP idols and fashionistas alike. If you've been on the lookout for Korean trends, you may have noticed how big cargo pants make up for most of the simple yet highly fashionable looks. In particular, Le Sserafim's Chaewon has been spotted wearing their popular Pintuck Cargo Pant, which frequently makes it onto the weekly best-seller list and sells out quickly. Keep this in mind when shopping at Raucohouse – these pants are in high demand for a reason.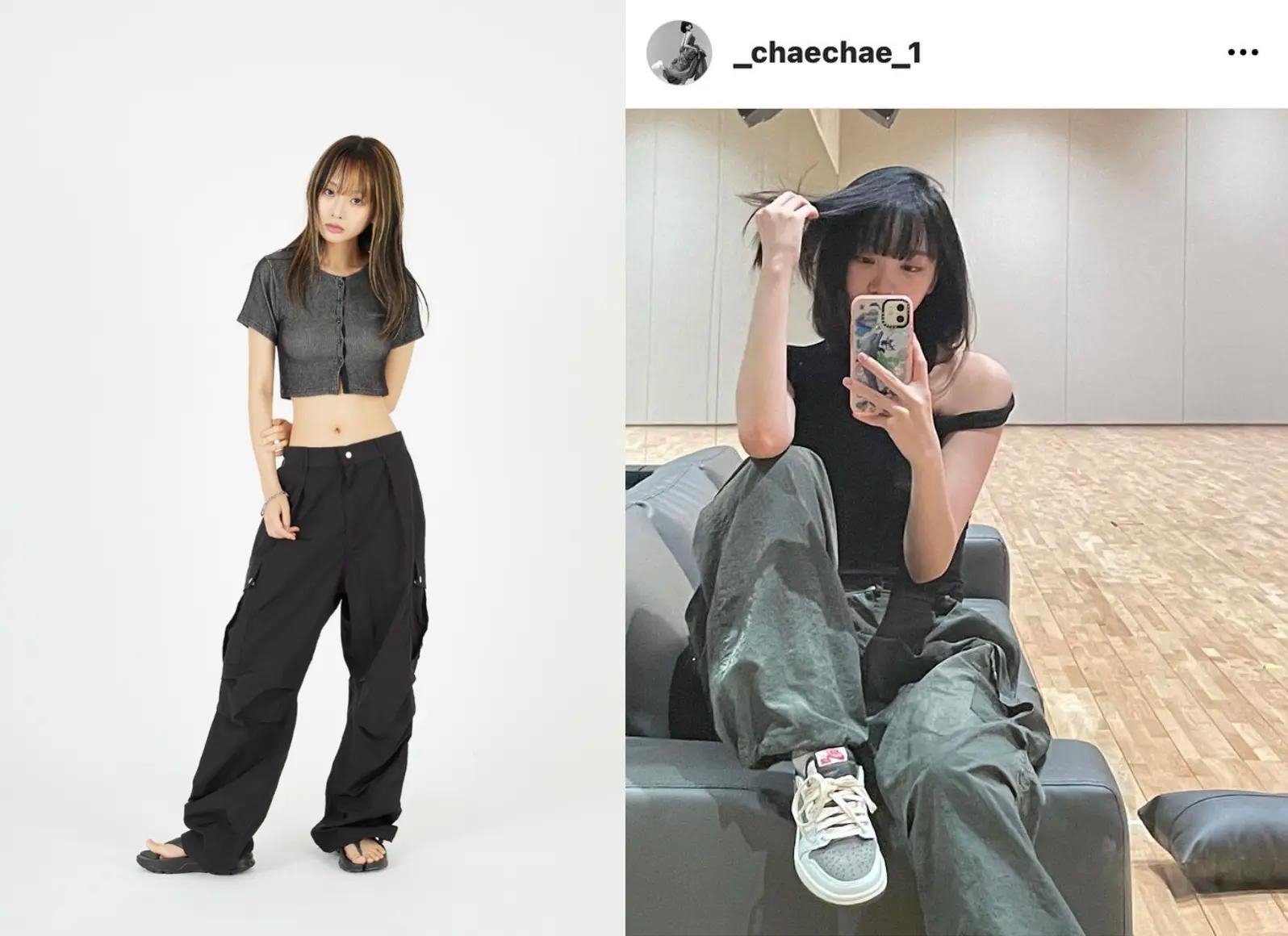 Source: 1) Pintuck Nylon Snap Over Cargo Pants from Raucohouse (left); 2) Le Sserafim Chaewon's Instagram [@_chaechae_1] (right).
They've also got a fair range of low-rise baggy jeans that will add some '90s grunge or Y2K vibes to your wardrobe. Not only do they offer a stylish retro look, but they're also perfect for those with shorter torsos or pear-shaped bodies. And even if you're not in either of those categories, their jeans are still incredible to wear. Plus, if you're looking to balance out your proportions and complement your overall fashion, these pants will do just that.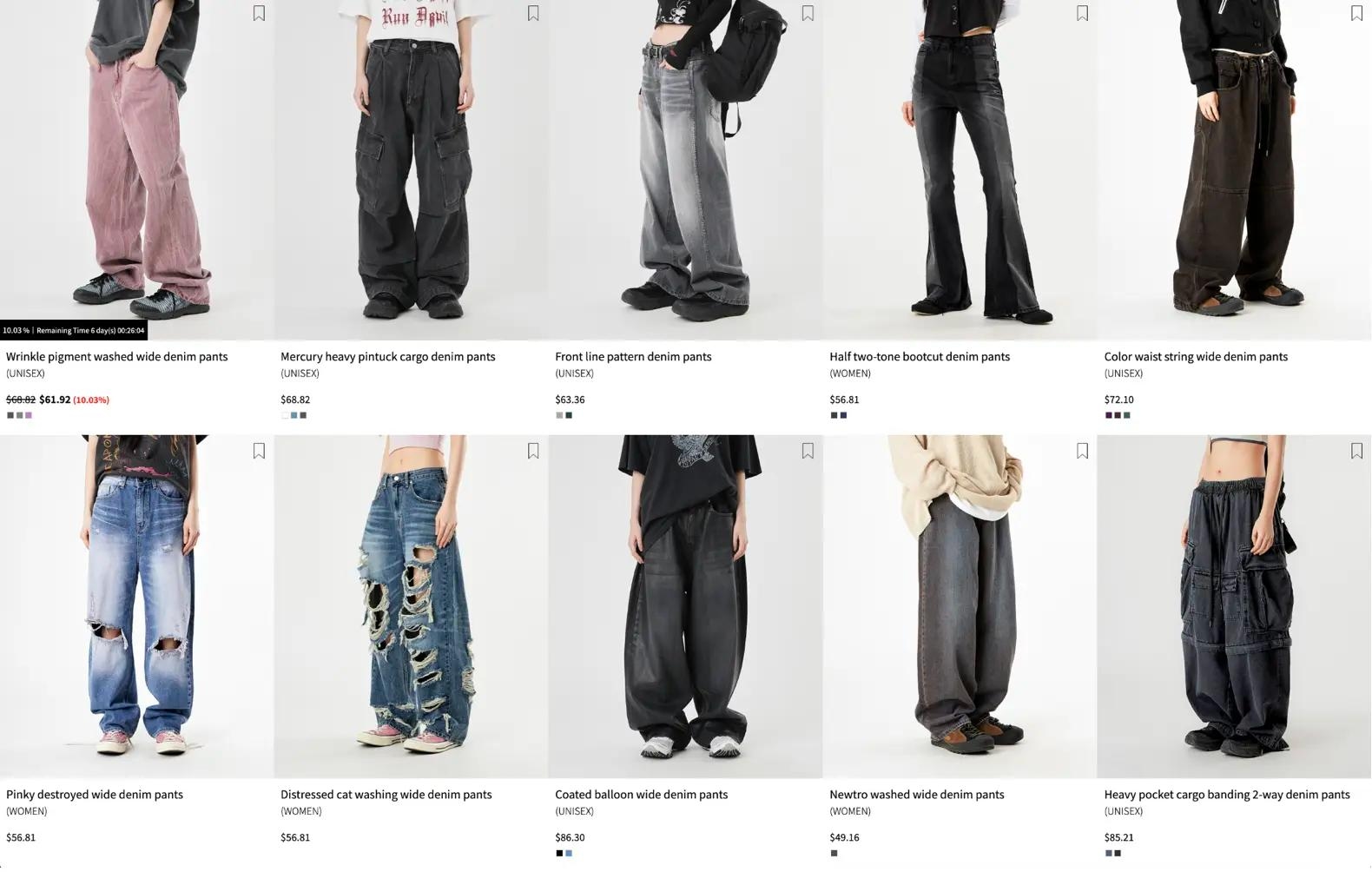 Source: Raucohouse
Pricing
If you're looking for affordable yet stylish clothing, Raucohouse is definitely worth checking out. According to numerous reviews, they offer the best bang for your buck in the market. Their tops range from 7,000 to 79,000 KRW, while their pants range from 17,000 to 109,000 KRW. Their oversized cargo pants, which happen to be their best-selling item, are priced at around 55,000 KRW, which is 30,000 KRW cheaper than the average price of similar products that sell well in MUSINSA.
International Shipping
Rauco House has some great news for those who struggle with Korean fashion websites. Their English website makes shopping a breeze, and checking clothing sizes is a piece of cake with their convenient drop-down menu available on each product page. Even better, they offer international shipping to 100 countries. However, it's important to note that shipping fees are charged based on package weight, and unfortunately, they do not offer free shipping for orders above a certain amount like some other websites.
Nonetheless, Raucohouse is still a great option for those looking to expand their wardrobe with Korean fashion.
Korean Buddies provides personal shopping services and strives to provide a seamless online experience when buying products from Korea. All you need to do is list everything you want to buy and our experienced team will do the shopping, inquiring, packing and shipping for you. You can sit back and relax after placing your order (check out our instant quote page — completely free to use and highly accurate).
Not a member? Sign up to get started.
Have any questions? Contact us at support@koreanbuddies.com and one of our friendly team members will get back to you soon.