Musinsa: All You Need to Become a Korean Hipster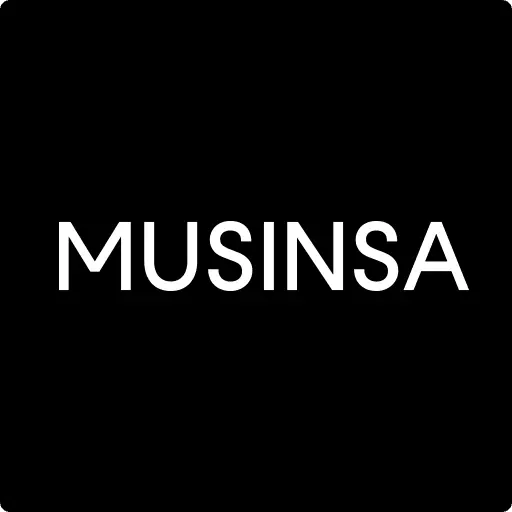 Do you want to follow Korean fashion trends? Then, Musinsa is your answer; they are the most popular Korean clothing platform for a reason. They provide a wide selection of trendy clothing of different styles such as street, casual, designer, contemporary, high-end, and luxurious. In addition, they often have great deals through their coupons and even flash sales!
Musinsa attracts tens of millions of users by offering only the trendiest of clothing from 6500+ different stores. The variety of apparel and their credible quality make customers come back looking for more. What's more? They offer free domestic delivery no matter what your total comes out to be!
Musinsa is also available within the US, but Musinsa Korea offers a lot more and sells the same for cheaper.
Musinsa Korea doesn't offer overseas delivery, and you might wonder then what the point is in introducing the hype behind them. All this buildup to show you how our service comes in!
KoreanBuddies are here to help you! Place your order with the link from Musinsa included, and we will do the rest. If you have difficulty placing your order, follow the instructions here on how to use our order form.
Even if you do not know what style or brand you want, you can look around the website as if you are at an actual clothing store. Go to the Musinsa website, and you can find '실시간 랭킹,' which shows the most popular clothes at the moment. Choose the type of clothes you are looking for and look at what they have to offer. It's just like going to an excellent buffet!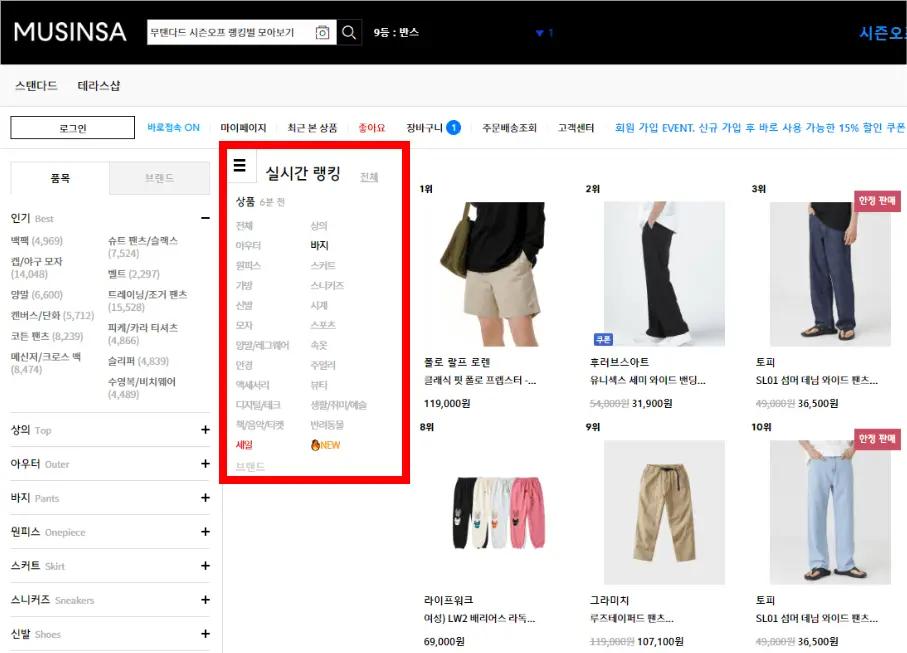 Once you choose the type of clothes, the overly generous clothing filter at the Musinsa store makes it easier for you to pick the clothes. You can check the clothes' style, brand, color, and price range. One-click is all it takes to have your eyes glorified with the very things you were looking for all this time.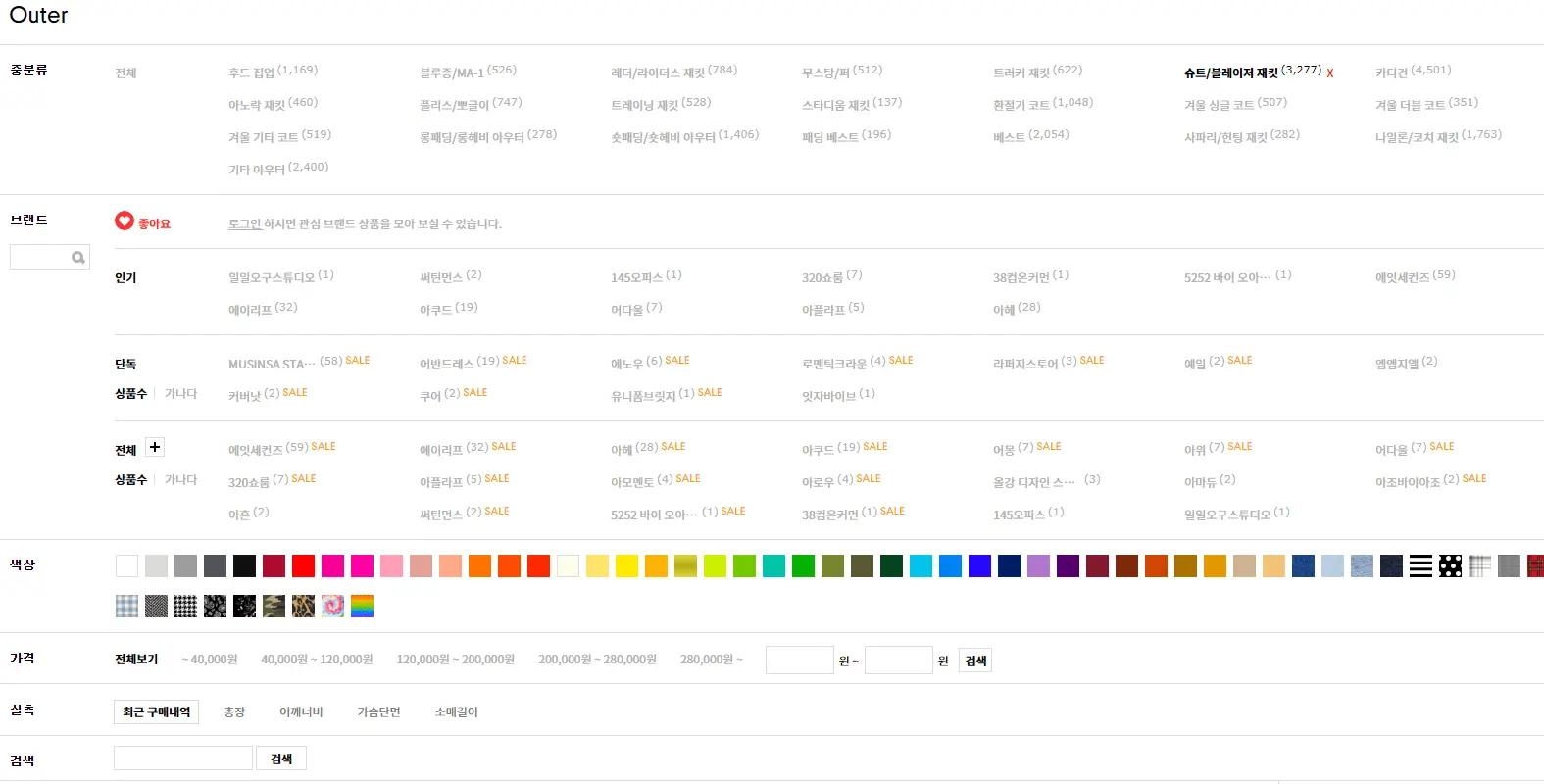 How to decide what fits you best at Musinsa Store
Size Info
Musinsa store shows detailed size information of the clothes provided by the vendors. You can check how long each part of the clothes is. Under the main photo of the clothes, there is 'Size info' like the red box in the image below. Compare it with the size(cm) of the clothes you already have at your house, and you can have the expected length/width.
Don't panic even if you do not know Korean! Follow this link to see Musinsa's dedicated size charts (translator required); alternatively, we even offer you our own general Korean sizing chart. These links will show you detailed images of how the clothes are measured. If you are still unsure what each word means, here is our translation of the terms frequently used.
| | | |
| --- | --- | --- |
| 소매길이 sleeve | 허리단면 waist | 밑위 rise |
| 엉덩이단면 hip | 허벅지단면 thigh | 밑단단면 bottom |
| 너비 width | 길이 length | - |
사이즈 추천 (Recommended Size)
On the right side of 'Size info,' there is '사이즈 추천' in the blue box in the photo below, which means "Size Recommendation." Customers who have bought the clothing have provided their reviews to give you an insight into how it would fit you. These insights give you a reasonably accurate suggestion of the size relative to body sizes so that you may find the best fitting size. One Korean term that you will come across often is 적당함 which means "reasonable," and 큼 means big. 작음 means the clothes are small, so if you see someone with your similar body size put 작음, it is better that you buy a larger one.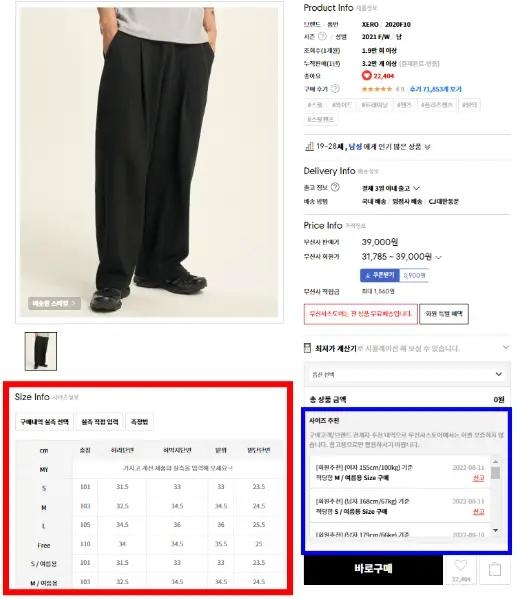 Musinsa offers Korean clothing for men and women, and they really only provide the best. You will be able to discover Korean clothing brands with ease, and whatever your size may be, you will be able to find Korean fashion for plus size and the smallest of sizes. So why look for a Korean clothing store nearby when you can get it delivered to your doorstep?
Korean Buddies provides personal shopping services and strives to provide a seamless online experience when buying products from Korea. All you need to do is list everything you want to buy and our experienced team will do the shopping, inquiring, packing and shipping for you. You can sit back and relax after placing your order (check out our instant quote page — completely free to use and highly accurate).
Not a member? Sign up to get started.
Have any questions? Contact us at support@koreanbuddies.com and one of our friendly team members will get back to you soon.