Buy K-pop albums and merchandise online with Korean Buddies
Kpop-related goods are not surprisingly among the most popular with our customers. Are you also trying to buy items from your favorite Kpop idol but find it hard to navigate Korean websites? At Korean Buddies, we can buy Kpop albums and merchandise directly from Korea and ship them directly to your home.
If you're unsure about where the best places to buy Kpop albums and merchandise are, keep reading. In this article, we will introduce some of the Korean online stores that our customers frequently use to shop for Kpop albums and merchandise. At these stores, you can find not only albums but also the latest concert DVDs and merchandise such as photo cards from your favorite artists.
Another important point - all the albums sold through these websites count on Hanteo Chart and Gaon Chart so you can rest assured that you're supporting your favorite idols by purchasing them here.
As many of the items are limited edition, releases from the most popular idols sell out fast. Also, the high volume of orders and the fact that most of these items have to be preordered a long time in advance can make shipping times for these websites pretty slow. Still, at Korean Buddies we are here to provide a quick and easy service so that you can get your hands on your desired items.
WITHMUU
WITHMUU is one of our customers' favorite online stores for Kpop albums. WITHMUU has a mission to develop and grow the k-culture industry in collaboration with artists and their fandom. Their website is very intuitive and you can easily browse for the items you're looking for and access exclusive content in collaboration with the artists. At WITHMUU, you can shop online for Kpop CDs/DVDs, Kpop MD as well as books. The official Kpop merchandise includes concert lightsticks, photocards, keyrings, t-shirts, and more. Click on the withmuu artist section to find your favorite idols and start shopping!

ALADIN
In a previous post, we mentioned Aladin as a well-known place to shop for books of all kinds. On top of being one of the biggest Korean online book retailers, Aladin also stocks a wide selection of music albums in their music section. On their Kpop-dedicated page, Aladin shows albums according to their ranking so you can easily surf the newest popular Kpop releases.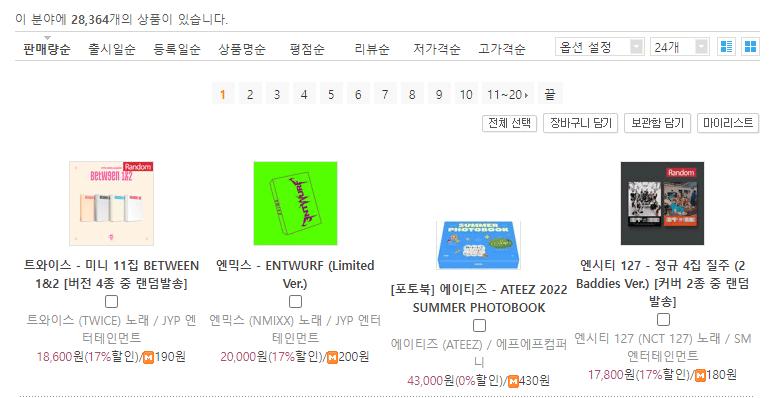 In-demand items for this month include new album releases from Twice, NMIXX, Ateez, NCT 127, SHINee, and many more. And don't forget you can also find DVDs, photo books, and other merchandise to add to your Kpop collection.

SOUND WAVE
SOUND WAVE is another great website to know for any Kpop fan. Like other Kpop album stores, they sell pretty much everything any fan could wish for, and their website is updated daily with special events like online fan calls.
SOUND WAVE Korea is not only a place for Kpop though. On their online website, some of our customers have found the OSTs from their favorite Kdramas and purchased them from their OST selection. With Kdramas on Netflix trending worldwide, some OSTs have left a mark on fans. If you're interested in Kdramas, SOUND WAVE is worth checking out.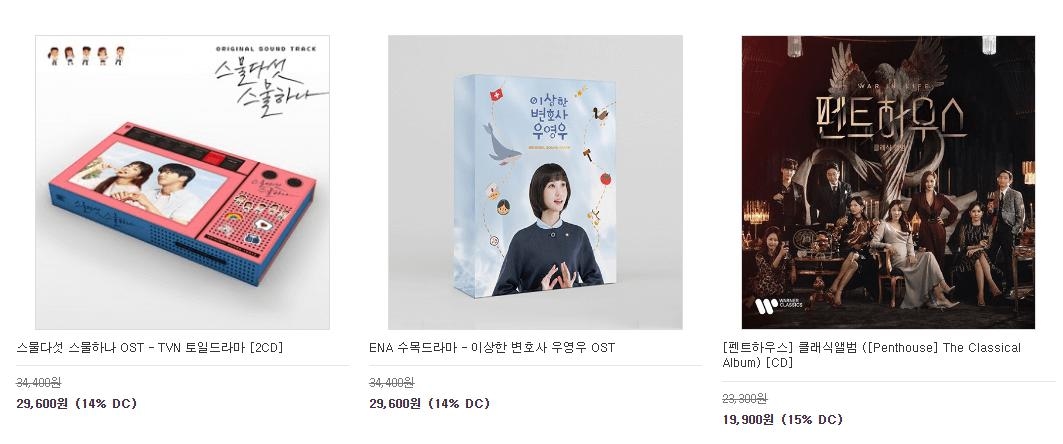 WEVERSE
Weverse is another fan favorite when it comes to Kpop albums and Kpop merch. Created by Hybe Corporation, weverse is a web platform to promote artist-to-fan communication and for fans to interact with each other. In their shop, you can buy official albums and merchandise to support your favorite artists. Not only idols managed by Hybe but many others like BLACKPINK are also included in their shop.

Amongst all content available on weverse, BTS is known to release special items on Weverse such as photo books and documentary movies. Keep monitoring Weverse and don't miss the latest announcements from BTS. Browse for official BTS merch and let us help you get it for you.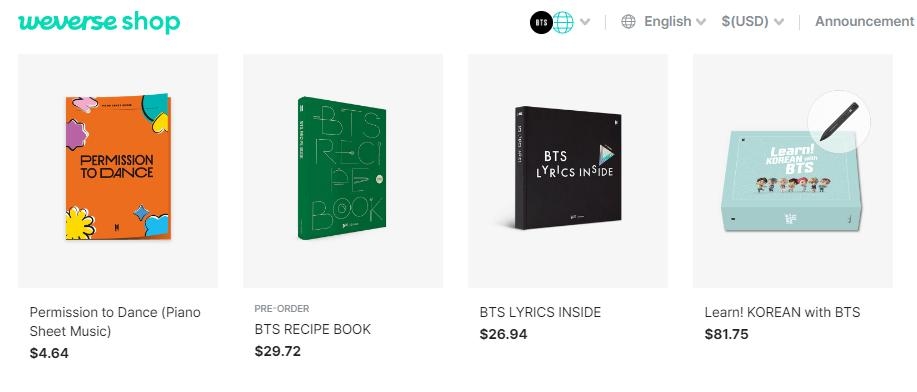 We also talked more in detail about ordering from weverse in another article on our website.

About online fan sign events and photocards
When buying Kpop albums, you can also get access to exclusive Kpop online fan events. You might have come across special events for fans that can win access through a lottery. When artists announce a new release, a fansign can be announced as well and you will be able to participate by purchasing on different websites. If you wanna participate in the lottery, usually you will be required to provide your full name, date of birth, phone number, and Kakao Talk ID. You can provide this information to us when ordering to make the process faster.
Also, oftentimes fans are buying albums or special releases and only want certain items like photo cards to be shipped to them. You can ask us to sort and remove items from your order, usually at a fee of $0.50 per album for opening and sorting and $0.20 per album for disposal of the leftovers. We provide this service for free under 6 albums though.

Ready to start shopping? Try making a quote for your order on our Get a Quote page and make an account on our website to place your order and start shopping with us. We are ready to help you if you need any assistance or have any questions about our service.