HAGO: Find Korean Designer Brands With Ease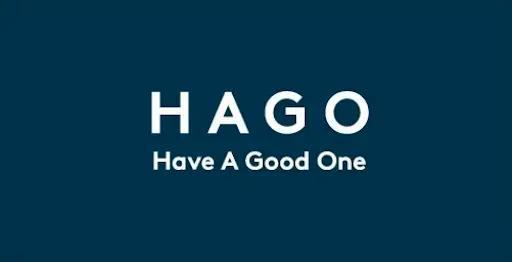 What is HAGO?
HAGO Korea is more than just an online fashion curation platform and multi-brand fashion store. With over 2,500 unique brands, including both Korean designer brands and international labels, it's one of the largest clothing stores in Korea, offering competitive prices and unique experiences. It's your one-stop destination for the latest Korean fashion trends!
But the name HAGO Korea has an even deeper meaning—it's derived from the phrase "Have A Good One," and in Korean, it translates to "and" or "with." The underlying message is one of connection—connecting designer fashion to customers and customers to designer fashion, so that everyone can "have a good one."
Using the HAGO Website
At HAGO, they understand that it can be difficult to keep up with the ever-evolving fashion trends in Korea. That's why they've made it their mission to curate the best of stylish and sensible fashion for everyone to enjoy. Finding new Korean designer brands has become much easier with HAGO. Moreover, you can keep an eye out for their live streams to follow up on brand-specific sales, or even their styling tips to stay updated!
While the HAGO website doesn't yet support other languages, you can take advantage of the Google Chrome webpage translation to make your shopping experience even smoother (though product pages will not translate as they are images). Most product names are also in English, making it even easier to find what you're looking for.

HAGO Funding
HAGO has earned its fame for a clear reason — they offer incredibly cost-effective fashion projects, with great quality and transparency. By hosting funding projects with Korean fashion brands, customers get access to amazing products at a fraction of the cost, without compromising on quality.

How does it work?
When you take part in a funding project, you pay for the item upfront, and then the associated brand will start manufacturing the product with the collected funds. A thing to note is that the associated brand only begins the manufacturing process after the funding date is closed, this means that it may take more than a month to receive your order.
Plus, some products are exclusive to HAGO, such as the Matin Kim Bunny Toy Keyring, making it difficult to find elsewhere for a reasonable price. We've seen these keyrings being sold online for nearly twice the original funding price!

Price Comparisons
At Korean Buddies, we understand that finding a great deal on fashion can be a priority. Plus, we've read some articles stating that HAGO had the highest discount rate so we compared a few items that were on sale (as of the time of writing this post) across the Big 4 multi-brand fashion websites in Korea. The lowest price has been highlighted in yellow.
1. [VALLUV] Bijou Bag (169,000 KRW)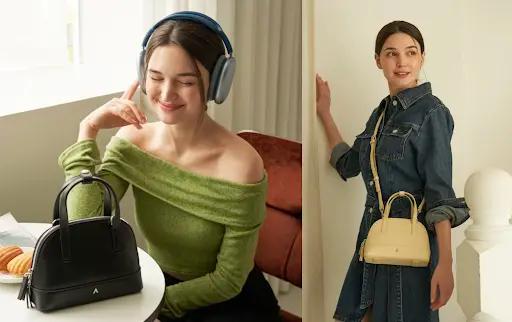 Source: 1) Bijou Black; 2) Bijou Butter. Adapted from Valluv.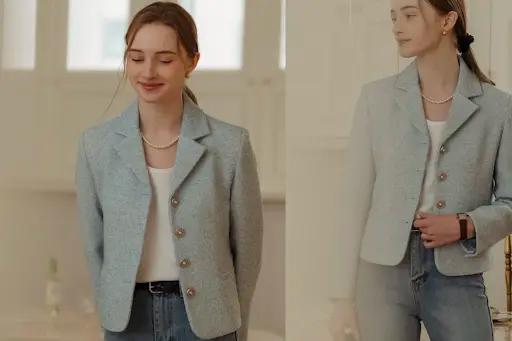 Source: Grace Tweed Jacket Sky Blue. Adapted from Till I Die.

3. [BeMuse Mansion] Square Neck Crinkle Top (108,000 KRW)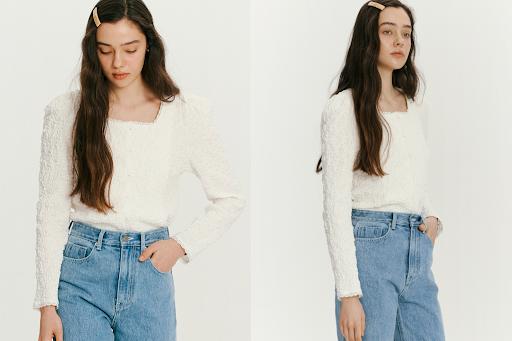 Source: Square Neck Crinkle Top White. Adapted from Bemuse Mansion.

In the comparisons, you'll notice that HAGO Korea doesn't always have the lowest price when additional discounts are included. However, if you're shopping from abroad and using KoreanBuddies or any other Korean personal shopping service, you will only be able to purchase products at basic discounted prices.
All in all, It's always a good idea to shop around and compare prices across these four websites if you want to find the best deals. If you're specifically looking for discounts on Korean designer brands, W Concept and HAGO are the best places to start.
You can visit our previous posts on the other multi-brand fashion stores for more information: Musinsa, 29cm, and W Concept.
Korean Buddies provides personal shopping services and strives to provide a seamless online experience when buying products from Korea. All you need to do is list everything you want to buy, and our experienced team will do the shopping, inquiring, packing, and shipping for you. You can sit back and relax after placing your order (check out our instant quote page — completely free to use and highly accurate).
Not a member? Sign up to get started.
Have any questions? Contact us at support@koreanbuddies.com and one of our friendly team members will get back to you soon.